Courtney Campbell Scenic Highway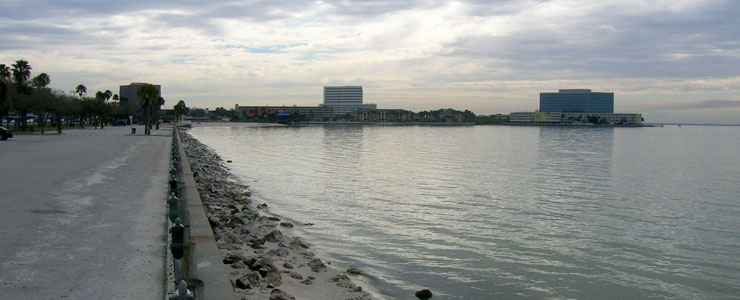 Looking east on the Hillsborough County side of the Courtney Campbell Scenic Highway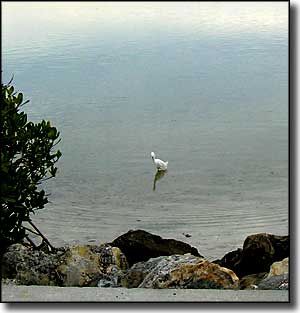 The Courtney Campbell Causeway is a modern road that runs across Tampa Bay, essentially at sea level, connecting the cities of Tampa and Clearwater. The route was designed and implemented to provide safe haven for wildlife and for people seeking quiet enjoyment in the midst of an urban ecosystem. The Causeway was designed with beaches, recreational sites and nature preserves in mind. It's also a very picturesque route for its entire length, running as it does across the upper end of the Tampa Bay estuary with views of Clearwater, St. Petersburg and all of Pinellas County when heading west, and Tampa and environs when heading east.
There is a boat launch site on the north side of the causeway in Hillsborough County. Most of the parking areas and beaches are also on the eastern half of the causeway in Hillsborough County (and be prepared for either parking pay stations or parking meters). Out in the middle of the bay crossing, most of the property outside the guard rails is part of a conservation easement (a bird nesting sanctuary) and is closed to all human intrusion from January through August.
Most of the fishermen seem to hang out on the Pinellas County side of the causeway, where there are fewer exits to the few side roads that give access to the water's edge. Immediately beyond the western terminus of the causeway in Clearwater is where you'll find easy access to the sandy beaches that line the upper part of the estuary. I had thought there might some easy beach access in the Rocky Point area (near the eastern terminus of the causeway in Hillsborough County) but that area is all private property and highly commercialized.
One thing to be aware of: most folks who drive this route are in a big hurry to get somewhere else...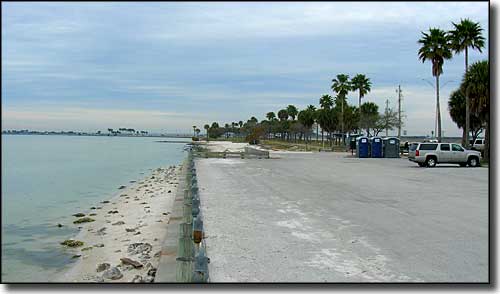 A beach area on the Hillsborough County side of the Courtney Campbell Causeway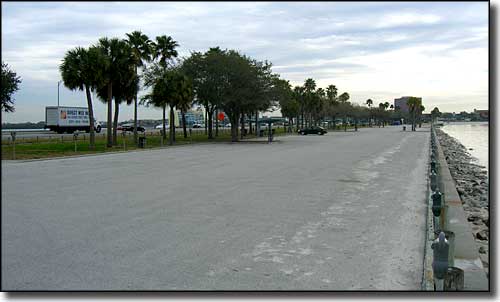 A parking area just west of Rocky Point in Hillsborough County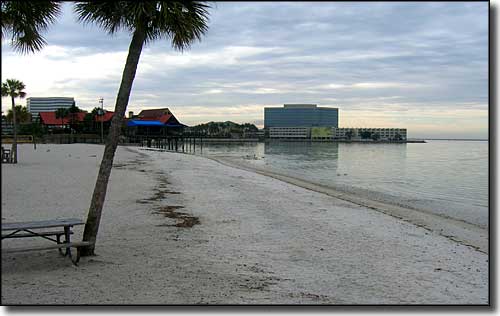 Another beach area at the western edge of Rocky Point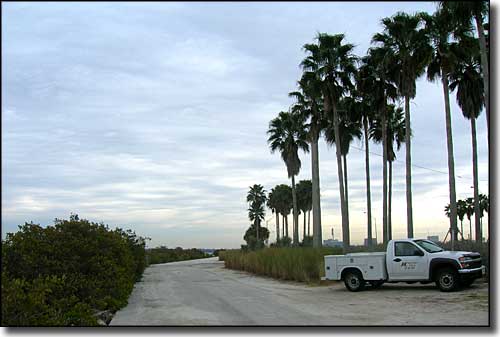 This is more in the center of the causeway, near the Wildlife Conservation Easement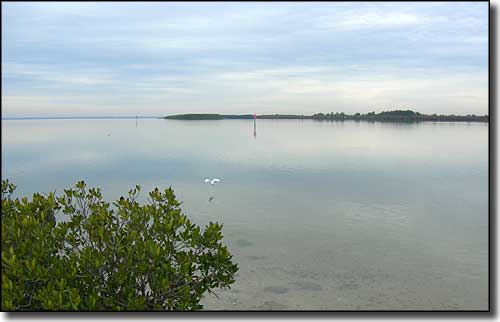 The northwest part of Tampa Bay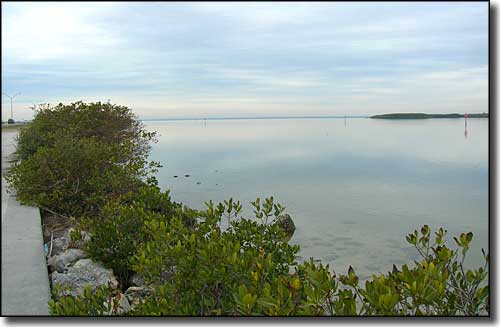 In the conservation easement area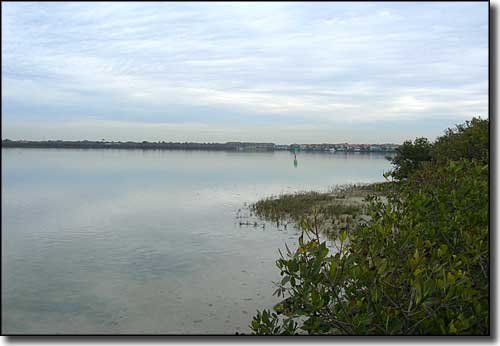 The northeast part of Tampa Bay