Allen David Broussard Catfish Creek Preserve State Park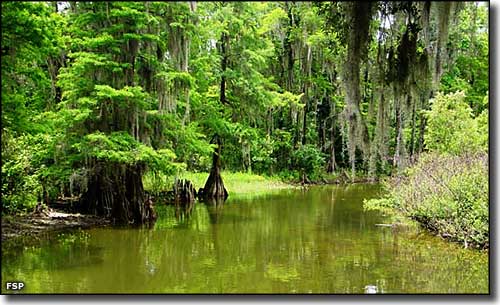 The cypress swamp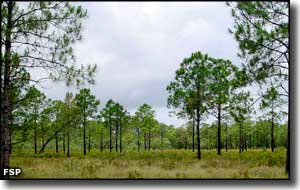 Allen David Broussard Catfish Creek Preserve State Park is an 8,000-acre property located on Lake Wales Ridge. This is pine flatwoods, scrub and sandhill habitat necessary for the survival of the Florida scrub jay, scrub lizard, bald eagle and gopher tortoise. At one time, this kind of habitat was spread all across central Florida but residential, industrial, agricultural and commercial development have destroyed more than 90% of it. And what's left is endangered, as endangered as many of the animals and plants that still live on it. Among the rare plants found here are scrub plum, scrub morning glory, cutthroat grass and pygmy fringe tree.
Hikers will find about six miles of hiking trails while equestrians will find about eight miles of riding trails. Horseback riders need to have proof of a negative Coggins test for their horse(s) in their pocket when on the property. Because of the endangered nature of this property, riders are required to keep their horses on the designated horse trails. Fishing is allowed in the park's ponds and there is a small picnic area near the parking lot.
Allen David Broussard Catfish Creek Preserve State Park is open for day-users from 8 am until sunset, every day of the year. There is no entry fee charged to users.
To get there: the property is located about 35 miles south of Orlando. From US Highway 27 go east on County Road 542. Continue straight through Dundee. It's about eight miles to Fire Tower Road, then follow the signs. Immediately to the southeast is Lake Kissimmee State Park.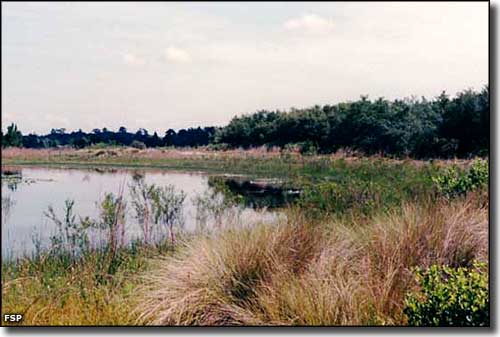 One of the ponds at Catfish Creek Preserve
Allen David Broussard Catfish Creek Preserve State Park
Photos courtesy of Florida State Parks