Buck Island Reef National Monument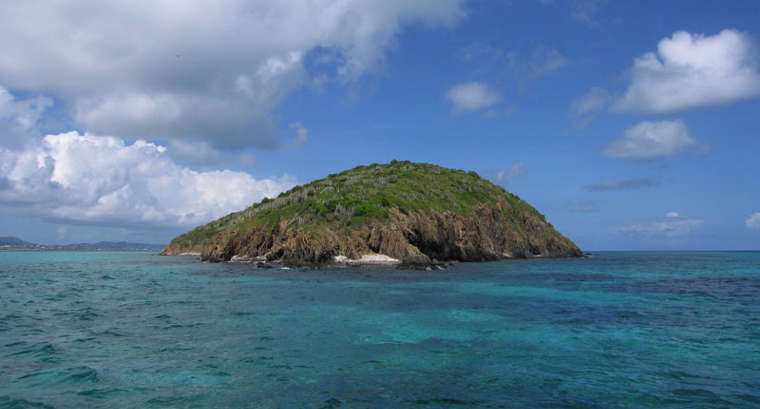 Buck Island, the center of Buck Island Reef National Monument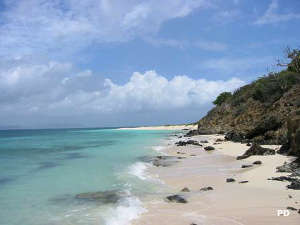 Buck Island Reef National Monument is a 19,015-acre property containing a 146-acre uninhabited island about 1.5 miles off the northeast coast of St. Croix in the US Virgin Islands. President John F. Kennedy created the National Monument in 1961 and it was expanded to its current size in 2001 in order to better preserve one of the finest marine coral gardens in the Caribbean.
Beaches on the island are critical to the survival of several species of endangered sea turtles and the coral and seagrass beds offshore are critical to the development of sea turtle hatchlings.
Boat is the only way to get to Buck Island Reef National Monument, and there are several park-licensed concessionaires willing to make the trip with you should you not come in your own boat. The island is 5.5 miles from the harbor at Christiansted. The island itself is heavily vegetated (more than 180 species of plants and trees) but does offer a single hiking trail from the beach to the reef overlook. Round trip should take about 60 minutes. Other than that the touring is by walking along a beach or by boat, scuba or snorkel.
The National Monument is open to visitors from sunrise to sunset but camping on the island is not allowed. Boats with permits can anchor overnight in the designated area but noise and lights are to be kept to a minimum in order to not adversely affect any sea turtles or other marine life in the area. All private vessels entering the monument are required to have a permit, permit applications are available through the NPS website. Keep in mind it takes the Park Service at least five days to process your application and get back to you once you have submitted your application.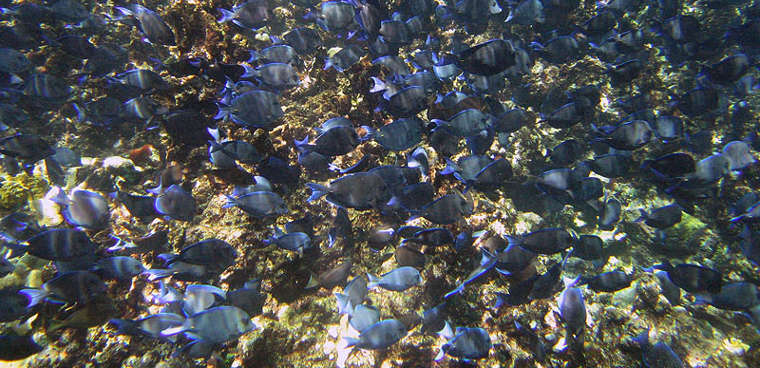 A school of blue tangs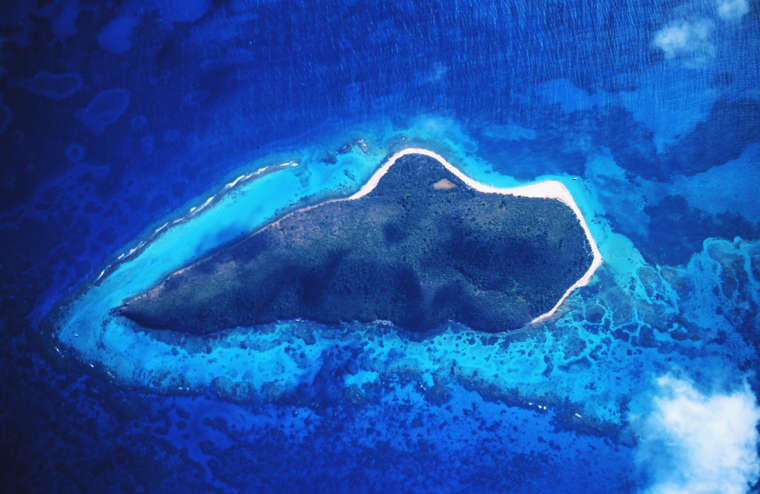 A satellite view of Buck Island Reef National Monument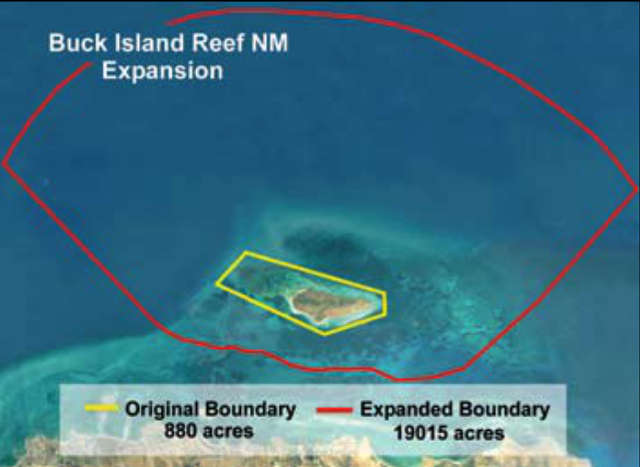 Buck Island Reef National Monument
National Park Service
2100 Church Street, #100

,

Christiansted

,

VI

00820
340-773-1460
Upper left photo is in the public domain
Satellite photo courtesy of NOAA
Other photos courtesy of Jaro Nemcok,
CCA-by-SA 3.0 License
Map courtesy of NOAA and NPS