South Warner Wilderness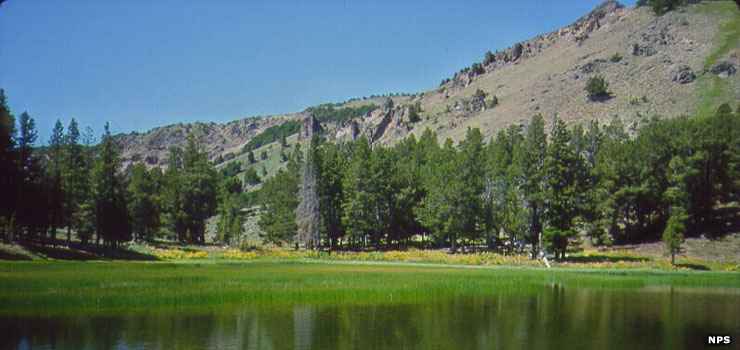 Linderman Lake on South Warner Wilderness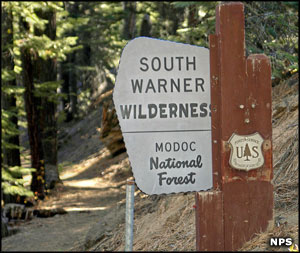 A 70,614-acre property, South Warner Wilderness lies in the southern Warner Mountains in the eastern section of Modoc National Forest. The wilderness area is about 18 miles long and about 8 miles wide as it straddles the spine of the Warner Mountains, a range associated with the Southern Cascades.
Elevations range from 4,760 feet in Surprise Valley between Owl and Hornback Creeks to 9,906 feet at the summit of Eagle Peak. South Warner Wilderness is dominated by seven peaks that rise above 9,000 feet and, as the area was severely glaciated during the last Ice Age, there are numerous cirques at high altitude making for some really dramatic scenery.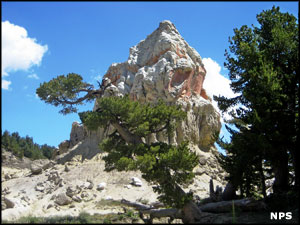 South Warner Wilderness is surrounded by campgrounds, trailheads, corrals and staging areas designed for equestrians. The facilities for hikers and backpackers are equally excellent. The wilderness offers 8 trailheads that give access to more than 80 miles of developed trails, some of which can be combined by adventurous/ambitious folks to make beautiful through routes and scenic loops through the wilderness area. The Summit Trail, which travels along the upper ridge of the Warner Range for 22.5 miles, travels through the very heart of the wilderness and affords excellent views almost every step of the way. No wilderness permits are needed but overnight visitors might want to get a California campfire permit.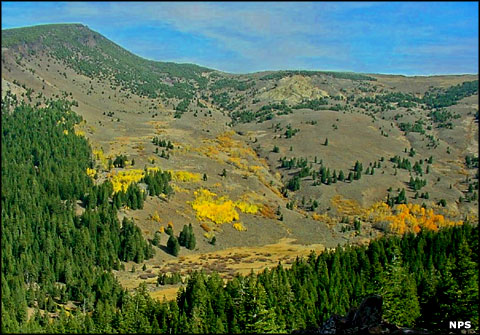 Pine Creek Basin in South Warner Wilderness
South Warner Wilderness
Modoc National Forest -

US Forest Service
Photos courtesy of the US Forest Service