Santa Lucia Wilderness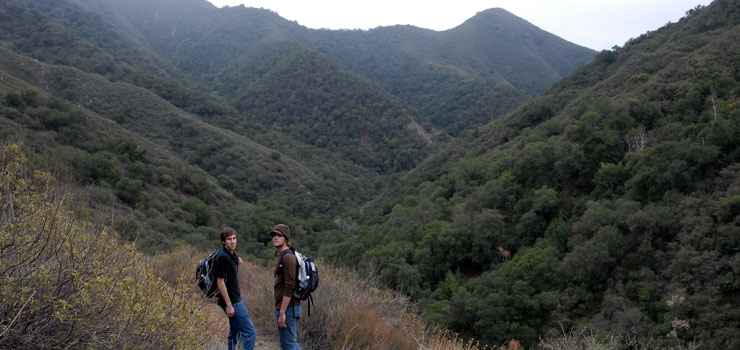 Lopez Canyon, Santa Lucia Wilderness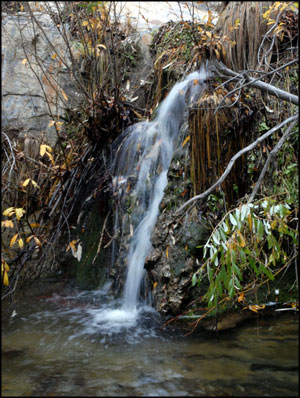 Santa Lucia Wilderness is an 18,679-acre property that was established on Los Padres National Forest by the Endangered American Wilderness Act of 1978. The property is administered by the US Forest Service in cooperation with the Bureau of Land Management (about 1,733 acres of Santa Lucia Wilderness is on BLM land).
The wilderness is located about ten minutes inland from San Luis Obispo and Arroyo Grande. The landscape is a mix of lush streamfed valleys and chaparral-covered peaks and offers views of California icons such as Morro Rock and Seven Sisters. Elevations range from a low of about 800 feet in the bottom of Lopez Canyon to a high around 3,000 feet near Hi Mountain Lookout in the eastern section of the wilderness.
There are numerous hiking trails available on Santa Lucia Wilderness and while hunting is allowed, the fishing is only good on a seasonal basis: there needs to be water in the streams. There is a stream in Lopez Canyon that does flow year-round into Lopez Lake and the lake is usually kept stocked by the state...
Visitation is light but there is a road near the southern boundary that gives access to the trails to Little Falls and Big Falls, both about 3.5 miles down from the ridge line. The 5.3-mile Lopez Canyon Trail is usually accessed from East Cuesta Ridge and is a long descent on the way in.
Santa Lucia Wilderness
Los Padres National Forest, BLM &

US Forest Service
Photos courtesy of Brad Eells via Wilderness.net