Palen/McCoy Wilderness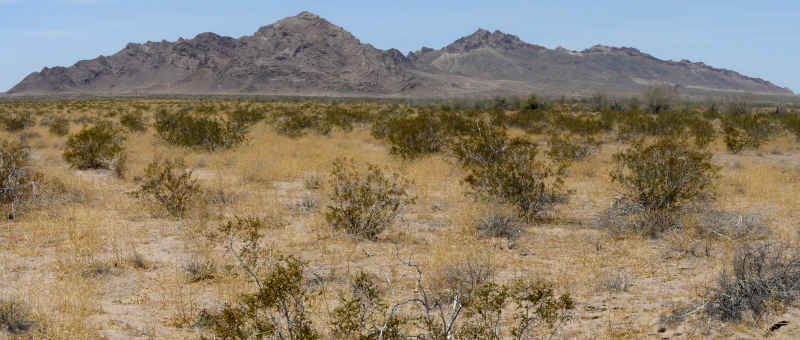 Palen/McCoy Wilderness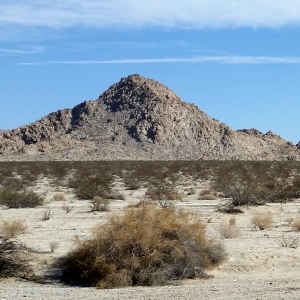 The Palen/McCoy Wilderness is a 236,488-acre property in the Mohave Desert of southeastern California. Parts of the Palen, McCoy, Little Maria, Arica and Granite Mountains are included, as well as parts of the extensive bajadas around and between the mountain ranges. The wilderness is bisected by an east-west 4WD road corridor connecting Palen Pass (1,472') with the highway west of the wilderness.
With five distinct mountain ranges, there are many geological features and landforms scattered throughout the wilderness. The vegetation is equally varied, often described as a desert wash woodland of palo verde and dense ironwood forest, possibly the largest ironwood forest in the world. Native Americans used to use ironwood to make tools and weapons. They even ate ironwood seeds as a regular part of their diet. There is enough vegetation to support populations of coyote, bobcat, burro deer, mountain lion, kit fox, rabbits, mice, kangaroo rats, gray fox and many raptors and snakes.
Despite its proximity to Interstate 10, Palen/McCoy is a seldom visited wilderness. The Rice Road runs around the west and north sides of the wilderness. Just to the west of the wilderness (and east of the Rice Road) are Palen Dry Lake and the Edmund C. Jaeger Nature Sanctuary. The Sanctuary preserves the Desert Lily and many other native desert plants. It also provides an important wildlife corridor between the Palen Mountains and Joshua Tree National Park to the west.

A typical view in the Palen Mountains area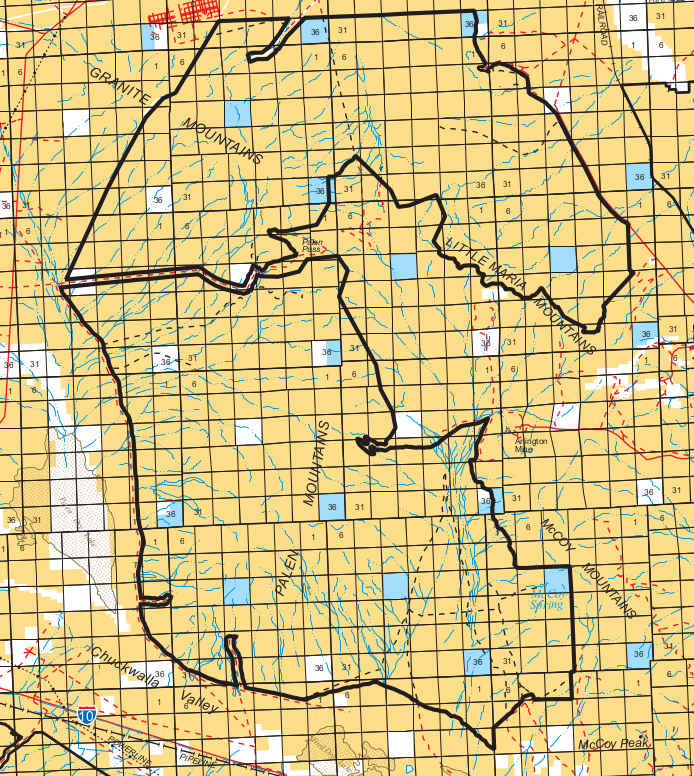 Palen/McCoy Wilderness
Bureau of Land Management