North Mesquite Mountains Wilderness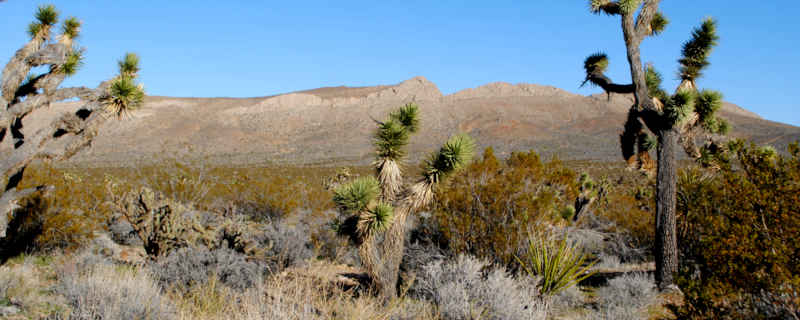 In the North Mesquite Mountains Wilderness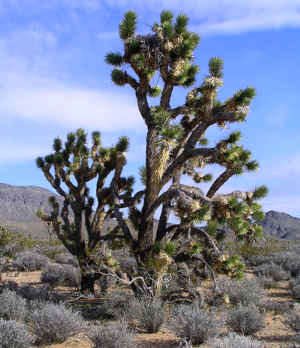 A Joshua tree
The North Mesquite Mountains Wilderness is a 28,955-acre property near the edge of the Mohave Desert. Mesquite Wilderness is to the south and east, Kingston Range Wilderness to the west.
The wilderness area covers the western part of the Sandy Valley and northern part of the Mesquite Mountains. There's a few steep mountains, some medium-sized buttes and a lot of rolling brown foothills. The vegetation is typical Mohave Desert: creosotebush, Joshua tree, yucca, cacti, blackbush and some grasses. The wildlife is sparse due to the extreme lack of water. Desert bighorn sheep have been known to pass through but none hang around. Otherwise, there's black-tailed jackrabbits, ground squirrels, kangaroo rats, roadrunners, quail, rattlesnakes, several species of lizards and a few coyotes. The southern tip of the wilderness is in countryside favored by the desert tortoise.
Most folks get to the North Mesquite Mountains Wilderness area by going to the Cima Road exit on the I-15. They get off the highway there and follow the Excelsior Mine/Kingston Road north for about 12 miles. Look for a wilderness kiosk on the right-hand side of the road.

Looking across the desert scrub to the Mesquite Mountains
North Mesquite Mountains Wilderness
Bureau of Land Management