John Krebs Wilderness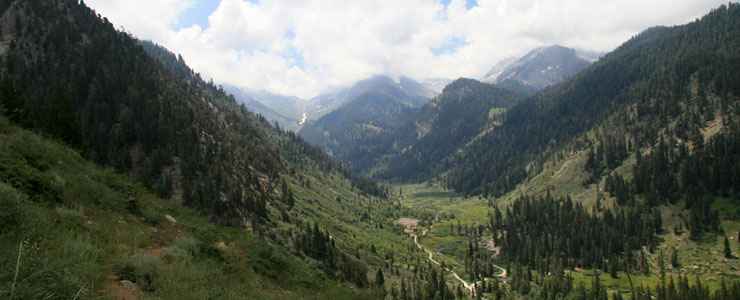 Mineral King Valley in John Krebs Wilderness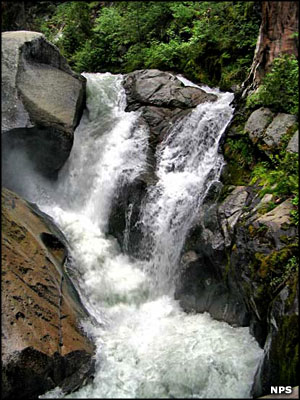 John Krebs Wilderness contains about 39,740 acres. The wilderness was designated by Congress in 2009 and is bordered by Sequoia-Kings Canyon Wilderness on the north and Golden Trout Wilderness on the southeast. The property is managed by the National Park Service (since the Mineral King Valley area was added to Sequoia National Park in 1978) and is named for the former Congressman who fought long and hard to preserve and protect the forests, hills and granite peaks that make up and surround the Mineral King Valley. The landscape is a grand one of high peaks, deep canyons, lush meadows, rushing rivers, gorgeous lakes and giant Sequoia trees. John Krebs Wilderness is also home to the longest cave yet discovered in California. The open slopes of Mineral King Valley are kept free of trees by regular snow avalanches...
The wilderness is primarily accessed via a steep and narrow road (no RVs, no buses, no trailers) into the lower section of Mineral King Valley. What you'll find beyond the gate closure is an open glaciated valley with two campgrounds not far from the parking lot. The Mineral King Ranger Station is usually open from the end of May into October and offers books, maps, exhibits, first aid, bear canisters and wilderness permits (which you'll need for overnight visits).
Elevations range from around 7,500' to more than 13,000' and the hiking trails tend to be steep and are often "paved" with pea gravel.
The countryside rises from dry foothills vegetated with a thick oak and chaparral mix through pinon pine-juniper woodlands to lodgepole and Jeffrey pine forests that reach to treeline. In the lower areas is the Redwood Mountain Grove, largest giant sequoia grove in Sequoia-Kings Canyon National Parks. The Old Hockett Trail, one of the early routes used by gold seekers in 1849, crosses the property.
There was a time in the 1960's when the Disney Company unveiled plans to turn Mineral King Valley into a resort area complete with hotels, ski slopes, condos, retail shops, gondolas and underground parking. The USDA Forest Service approved the Disney master plan in 1969 and that led to a lawsuit filed by the Sierra Club to block the project. That slowed the momentum of the development until Congressman John Krebs finally got Congress to add the area to Sequoia National Park in 1978.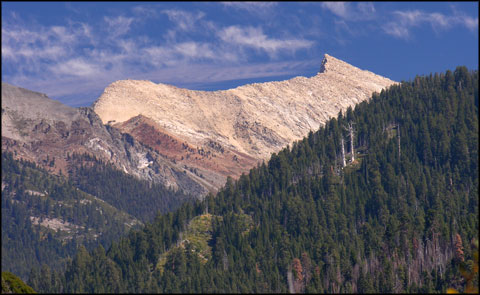 Sawtooth Peak in John Krebs Wilderness
Top photo courtesy of Wikipedia userid Dcrjsr,
CCA-by-SA 3.0 License
Bottom photo is in the public domain
Other photos courtesy of the National Park Service