Granite Chief Wilderness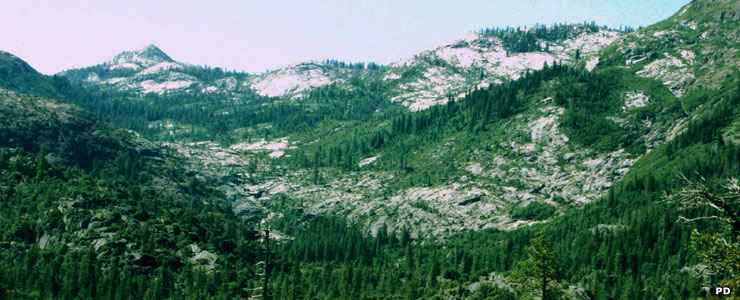 Granite Chief Wilderness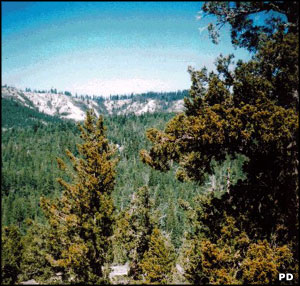 Picayune Valley
Granite Chief Wilderness is a 25,079-acre wilderness area on Tahoe National Forest west of Lake Tahoe. The wilderness area was created by the California Wilderness Act of 1984 and, at that time, included the Bradley Hut, a ski hut maintained by the Sierra Club. In 1994, the Sierra Club was asked to remove the hut and it took them a couple years to dismantle, move and set it up again about 4 miles away. Other than that, the remainder of the property is known for its pristine character and natural beauty. One caveat: the northeastern boundary of the wilderness is directly against the southwestern boundary of Squaw Valley Ski Area.
Elevations on Granite Chief Wilderness range from a low around 4,800 feet to the high on the summit of Granite Chief at 9,019 feet. The wilderness shows evidence of extensive glaciation with hanging valleys, cirques and U-shaped valleys. There are only a few lakes on the property but just outside the boundaries are two large recreation reservoirs: French Meadows Reservoir to the west and Hell Hole Reservoir to the south.
As in most of the high Sierra Nevada Mountains, large mammals on the property include black bear, mountain lion and mule deer. Certain of the mule deer fawning areas have been deemed important enough that visitors are prohibited from bringing dogs into those areas from mid-May to mid-July.
There are about 37 miles of trails through the region but the most heavily used area of the wilderness is the Five Lakes Basin because of the close proximity to the Alpine Meadows and Squaw Valley ski areas. Away from the Five Lakes Basin, Granite Chief Wilderness sees few humans. The most used trailhead is the Granite Chief trailhead, located at the Squaw Valley Ski Area parking lot. The Pacific Crest Trail passes through the wilderness for about 21 miles along the eastern boundary and into the Five Lakes Basin. Overnight visitors need to be aware that below-freezing temperatures can occur on any night of the year... and thunderstorm activity is common in late summer.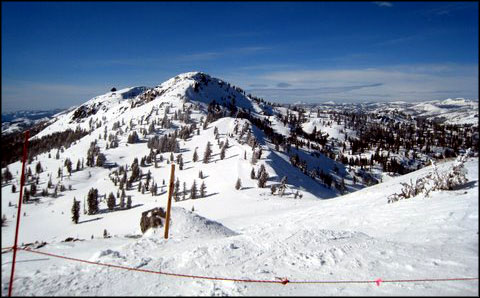 Granite Chief from the top of the Squaw Valley Ski Area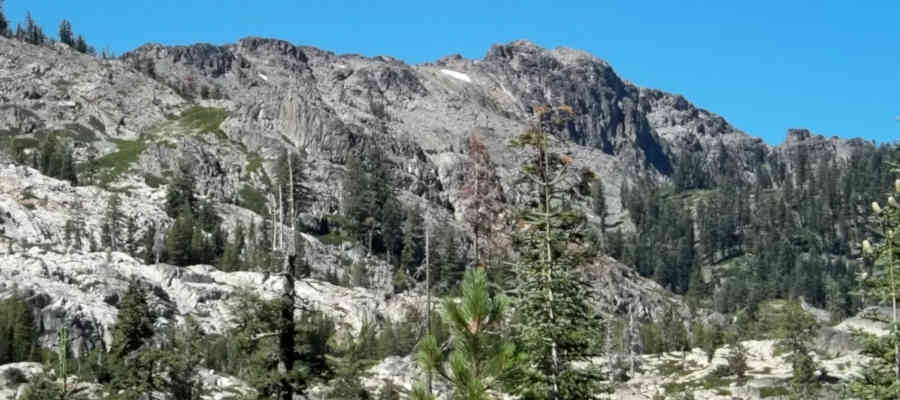 Granite Chief Wilderness