Garcia Wilderness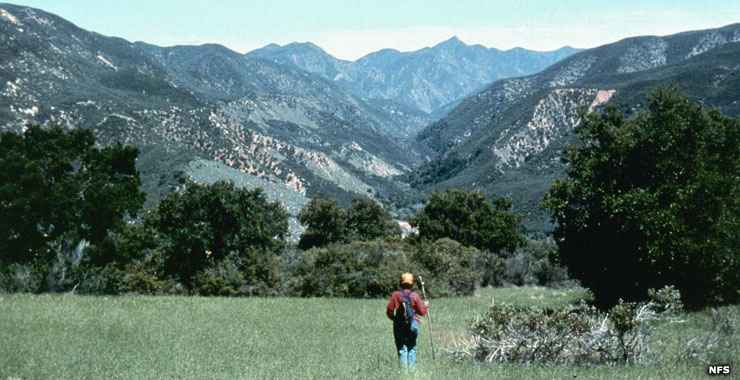 Hiking into Garcia Wilderness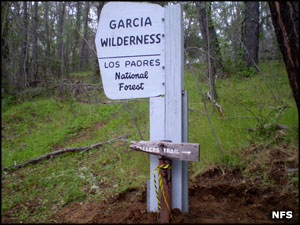 Garcia Wilderness is a 14,100-acre property in Los Padres National Forest. The wilderness was designated as part of the 1992 Los Padres California Condor Range and River Protection Act. For the most part, the wilderness area extends across the east-west ridge known as Garcia Mountain in the San Luis Obispo Range of the Coast Ranges.
Elevations vary from about 1,600 feet to 3,146 feet at the high point on Garcia Mountain. The majority of the vegetation on the property is chaparral but there are some nice grasslands dotted with oak woodlands. There are a couple streams draining the wilderness and along their banks you'll find some lush riparian zones. For mammals you'll find a few black bears, some deer, coyotes, bobcats and mountain lions but the property was really set aside to preserve critical habitat that California Condors are fond of.
There are three developed trails on the property, the longest being the 11-mile Caldwell Mesa Trail. The other two main trails seem to be spurs off the Caldwell Mesa Trail and both go to the wilderness boundary near the Salinas River on the eastern edge of the wilderness. There are also two established (but primitive) campsites... established meaning they have fire rings in place and are probably the only places on the property where open fires might be allowed (depending on the severity of the overall wildfire season).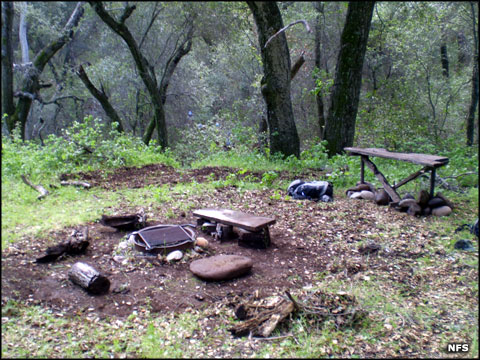 One of the designated campsites on Garcia Wilderness

Photos courtesy of the US Forest Service