Chanchelulla Wilderness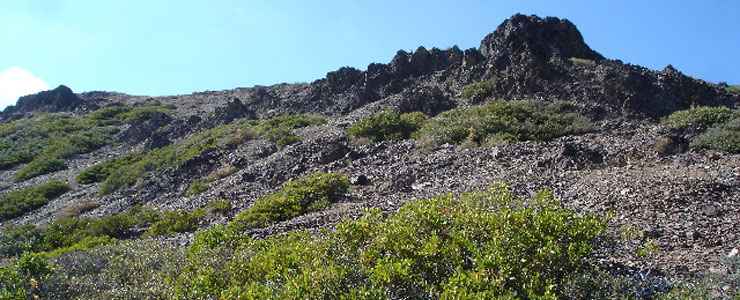 Chanchelulla Peak in Chanchelulla Wilderness
Chanchelulla Wilderness is located in the Chanchelulla Mountains on Shasta-Trinity National Forest in northern California (about 50 miles west of Red Bluff). The highest point is about 6,400 feet at the summit of Chanchelulla Peak and the majority of the 8,200-acre property surrounds the mountain. It's a steep and very rugged peak with slopes in some areas approaching a 70° angle. The northern slopes are forested mostly in conifers (cedar, pine, fir) while the southern slopes are covered primarily with a nasty, dense chaparral. If you look hard enough you'll likely find black bear, deer, fishers, mountain lions, coyotes, numerous songbirds, northern spotted owls and other owls along with eagles and red-tail hawks. The bears in particular are not afraid of people.
The area is hot and dry most of the year and there are no lakes, no accessible streams. No developed/maintained trails either. Closest thing to a trail in most areas is really just a short stretch through the brush following some animal tracks... but there are a couple partially cleared trails leading into the wilderness from the Midas Saddle area on the south side and from Deer Lick Springs on the east side. If you're going to climb Chanchelulla Peak, the best route is up Chanchelulla Creek and the trailhead is at Deer Lick Springs. The roads to Deer Lick Springs are well-marked and can be easily traveled with most 2WD vehicles (you might like a bit of clearance).
Human visitation is normally very light. Campfire permits are required from May 1 to late October (the end of fire season). Wilderness permits are not required. Most users come in deer season and you can identify them easily by the blaze orange colors they wear.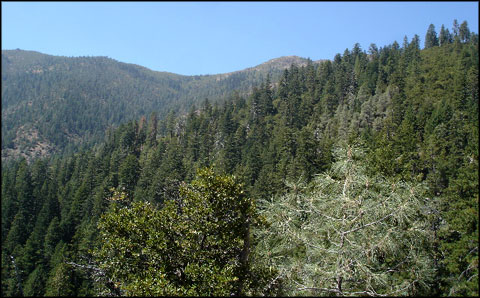 Chanchelulla Wilderness