Agua Tibia Wilderness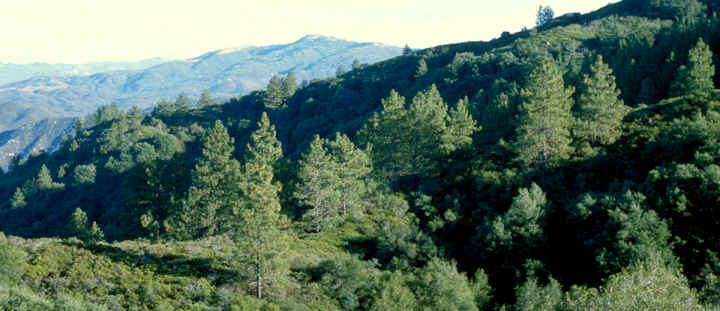 In the mountains of Agua Tibia Wilderness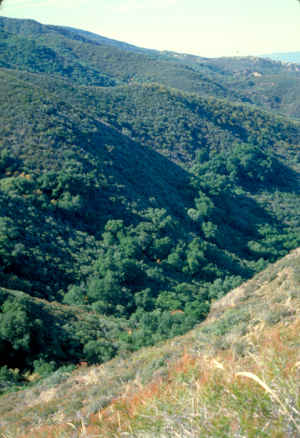 Agua Tibia Wilderness
Agua Tibia Wilderness is a 17,882-acre property that straddles the boundary between Cleveland National Forest and BLM land in southern California. Agua Tibia was first protected as a Primitive Area until Congress made the property a full-fledged wilderness in January, 1975. For many years Agua Tibia was the only wilderness area in San Diego County.
Elevations in the wilderness range from 1,615 feet to 4,763 feet at the summit of Agua Tibia Mountain. Then there's Eagle Crag on BLM land above 5,000 feet. There are no permanent streams in the wilderness. The 25-or-so miles of trail in the wilderness see little use. Probably the busiest trail is the 6.8-mile Dripping Springs Trail, the main route giving access to the area. That trail ends on the summit of Agua Tibia Mountain. There the 5.5-mile Palomar-McGee Trail picks up and heads for the Eagle Crag area. Most trails are in the eastern portion of the wilderness, the western portion is very dry and hardly ever visited.
Pack animals are not allowed overnight. Group size is limited to 15 people. No campfires, hibachis or barbecues allowed.
Agua Tibia is known for its large number of rare, endemic, relict and endangered plant species. The Agua Tibia Research Natural Area is a 480-acre property in the wilderness specially set aside for the study of the relict Bigcone Douglas fir. The Research Area has been undisturbed for so long the trees are of great size and age and excellent genetic purity. These trees are also at the southern end of the species range today.
Agua Tibia Wilderness
10845 Rancho Bernardo Road

,

San Diego

,

CA

92127
858-673-6180
Photos courtesy of Steve Boutcher, USFS