Havasu National Wildlife Refuge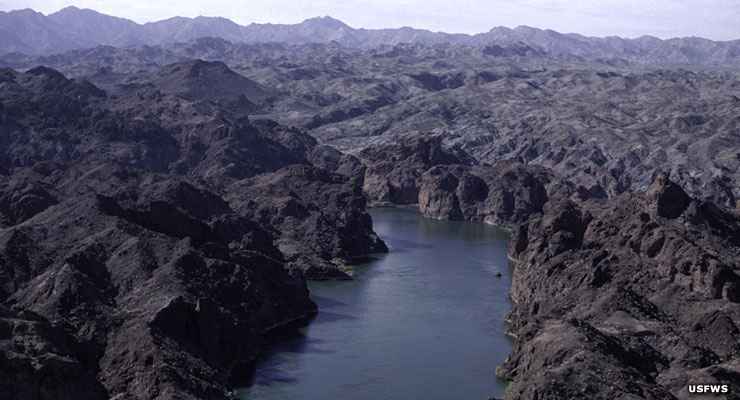 The wilderness area at Havasu National Wildlife Refuge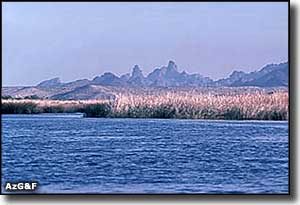 Havasu National Wildlife Refuge protects about 30 miles of undisturbed, free-flowing Colorado River channel with about 300 miles of shoreline. Running from the upper end of Lake Havasu north almost to Bullhead City, the NWR also contains the spectacular rock of 20-mile-long Topock Gorge and 4,000 acres of the famous Topock Marshes. Biggest thing with this beautiful place though, is the requirement to access most of it by boat.
On the land areas of the refuge you might see mountain lion, jackrabbit, packrat, mice, fox, coyote, bobcat and desert bighorn sheep. Among all the ducks, geese and other migratory waterfowl, you might get a glimpse of the endangered Yuma clapper rail, southwestern willow flycatcher, southern bald eagle or peregrine falcon. In season there are also snow geese, Clark's and western grebes, egrets, herons, Gambel's quail, western tanagers and roadrunners.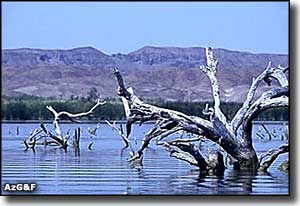 If you make the trip through Topock Gorge, look for the pre-Colombian Indian petroglyphs among the rocks of the gorge. Havasu Wilderness runs from the water's edge up the cliffs on both sides of the river. Supposedly, hiking in the wilderness area is possible but I don't know... that gorge is pretty cliffy. But there is a large area on the Arizona side that might be accessible from Arizona Highway 95. The Gorge itself is quite narrow so you'll want to be careful with all the two-way traffic that sometimes happens (especially on holiday weekends).
Technically, there are 14,606 acres of the Havasu Wilderness on the Arizona side of the river. California holds another 3,195 acres, with the western boundary of that abutting the Chemehuevi Mountains Wilderness. The desert hiking is supposed to be "exemplary" with ocotillo, saguaro, cresote bush and palo verde offering shade to the fox, porcupine, bobcat, desert bighorn sheep, coyote, desert tortoise and Gila monster who live here. There should be plenty of solitude and great views, but camping and campfires are not allowed.
To get there: on Interstate 40 there's a sign for the refuge just west of the California/Arizona border. Take the exit and follow the signs. Another option is to put your boat in the water at Lake Havasu State Park in Arizona and motor up the lake. You can also drive to the Topock Marsh area from Needles: cross the Colorado River and take Arizona Highway 95 north to Courtwright Road. Turn right and follow the refuge signs.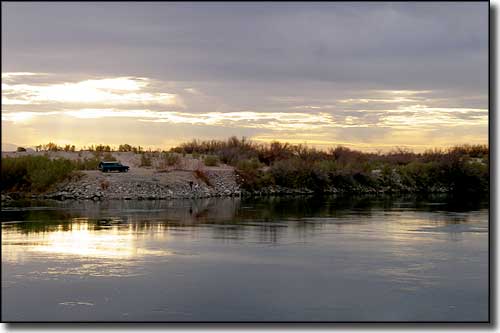 Havasu National Wildlife Refuge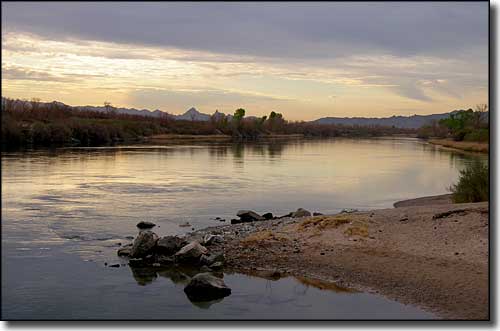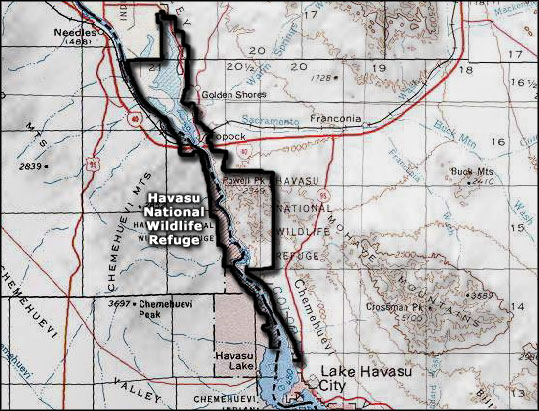 Havasu National Wildlife Refuge
Upper photo of Havasu NWR courtesy of Jim Rorabaugh, US Fish & Wildlife Service
Photos of Topock Marsh courtesy of Arizona Game & Fish Department,
CCA-by-SA 3.0 License
Lower photos of Havasu NWR courtesy of Flickr userid jby1982,
CCA-by-NC 2.0 License
Map courtesy of National Geographic Topo!