Agua Fria National Monument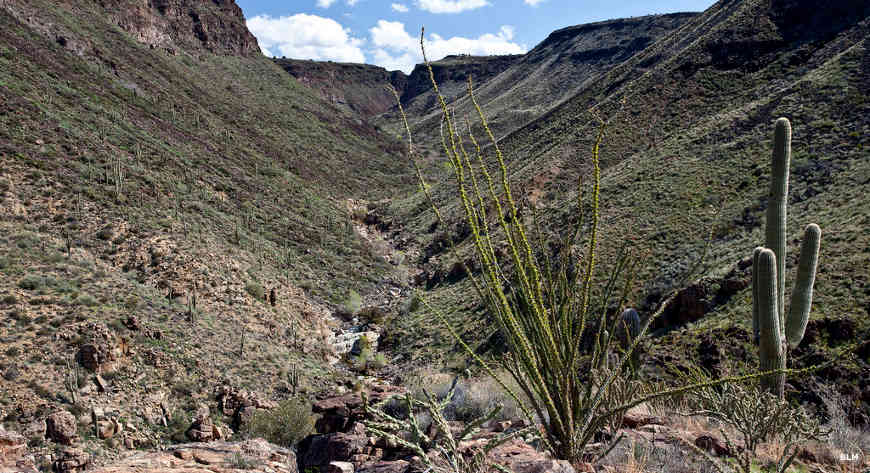 Agua Fria National Monument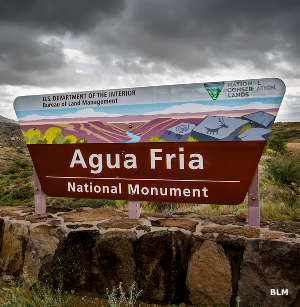 Agua Fria National Monument is a 71,000-acre property located about 40 miles north of central Phoenix. Elevations on the property vary from a high around 4,600 feet in the northern hills to a low around 2,150 feet in the bottom of Agua Fria Canyon.
This is an area of high mesa, semi-desert grassland that has been deeply cut into by the Agua Fria River. As relatively barren as those hills, slopes and canyon walls are, the streams support an incredible riparian forest. And all along those life-giving waterways you'll find a plethora of prehistoric sites and rock art. You might also come across mule deer, javelina, bobcat, coyote, pronghorn and other smaller mammals. You could also see Gila monster and western and diamondback rattlesnake...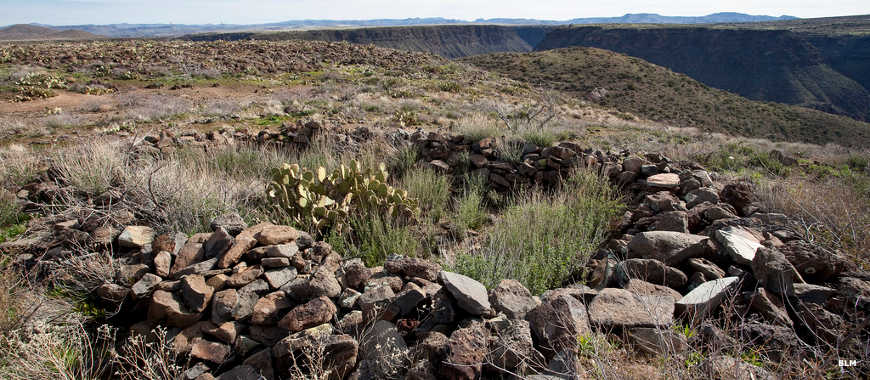 In the Pueblo La Plata area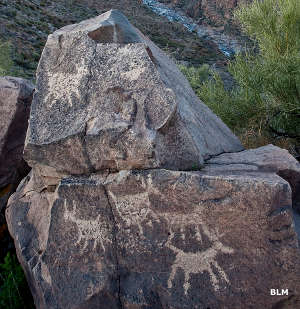 Petroglyphs
There are no facilities at Agua Fria National Monument and no fees charged to support the non-existent facilities. The roads that do exist tend to challenge even high-clearance 4WD vehicles, anything less doesn't have much of a chance. Primitive camping is allowed, the stay limit is 14 days. Developed campgrounds, motels, groceries, restaurants, hardware and gas are available nearby in Cordes Lakes and Black Canyon City. Most folks come to get away from it all although more than a few also like to check out all the different Native American ruins and petroglyphs in the canyons.
The easiest way to get to Agua Fria National Monument is by exiting Interstate 17 at either exit 256 or exit 259 and heading east. The most popular entrance to the National Monument is at exit 259: the Bloody Basin Road. Go 8.3 miles in from the monument entrance on Bloody Basin, turn left and go 1 mile north on a dirt road to a parking area, then hike the trail north to Pueblo la Plata and enjoy a showcase of major masonry pueblos.
If you go to Agua Fria National Monument in the summer, you'll want lots of water, a good sunhat and industrial-strength sunscreen: daytime temperatures tend to stay above 110°F for months. Rainy season can be dangerous due to the possibility of flash flooding in the canyons.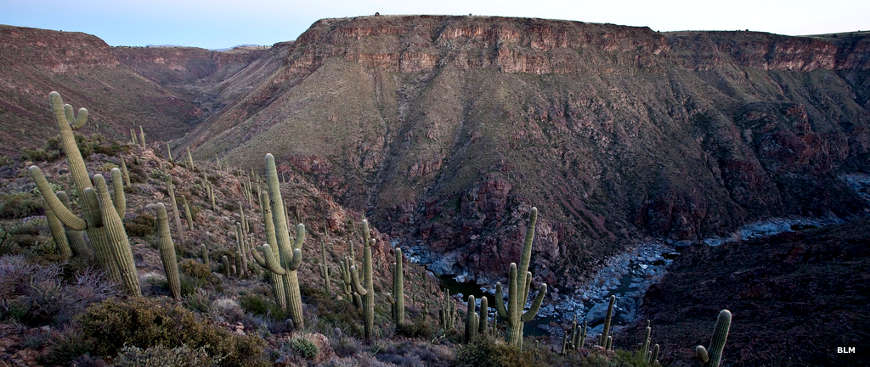 Another view into the canyon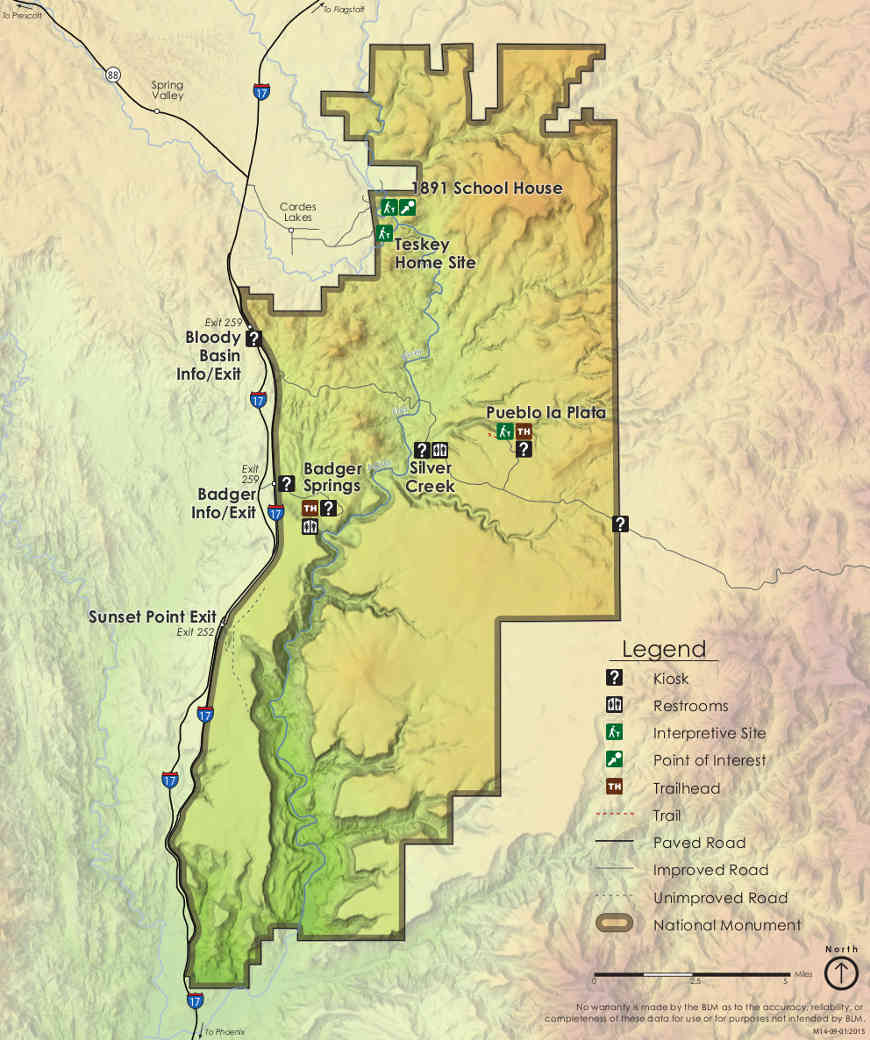 Agua Fria National Monument
Bureau of Land Management

- Hassayampa Field Office
Photos and map courtesy of the Bureau of Land Management