Barbour County Governor's Trail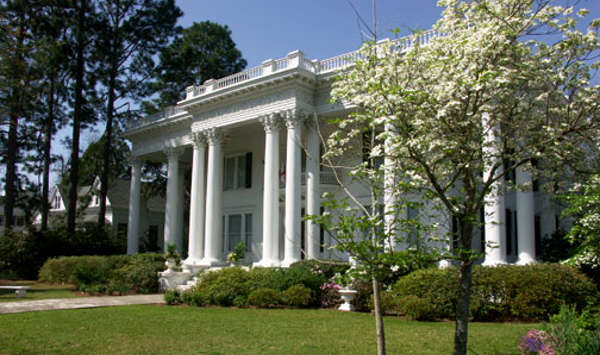 The Shorter Mansion in Eufaula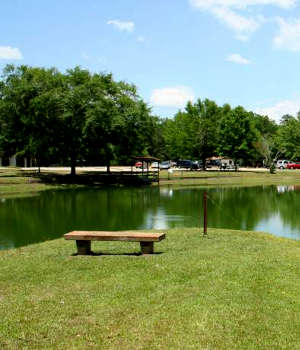 Blue Springs State Park
The Barbour County Governor's Trail runs for 55 miles between Clio and Eufaula, Alabama following Alabama Highway 51 to Alabama Highway 30 to US Highway 431. Barbour County is the birthplace of six of Alabama's governors, including George C. Wallace. All of them began their political careers as grassroots politicians and Wallace went on to become a US Presidential Candidate. George Wallace was born in Clio and began his professional career and rise in politics from the county seat at Clayton.
Near Clio is Blue Springs State Park, a place where folks go to enjoy a soak in the shallow, spring-fed pools of 58°F water.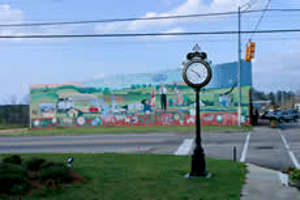 The Clio town clock
In Eufaula, you'll find the Shorter Mansion Museum, one of more than 700 historic structures in the Seth Lore/Irwinton Historic District. Eli and Wylena Shorter built their mansion in the Neo-Classical Revival style in 1884 and it now serves as a centerpiece of the greater historic district.
Just north of the town of Eufaula is Eufaula National Wildlife Refuge. Nearby is Lakepoint Resort State Park and the large Walter F. George Reservoir (also known as Eufaula Lake), hyped as "the bass fishing capital of the world."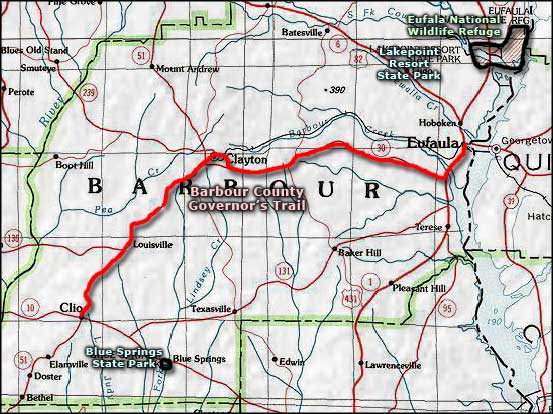 Related Pages
Area map courtesy of National Geographic Topo!