Goosenecks State Park
Goosenecks in the San Juan River at Goosenecks State Park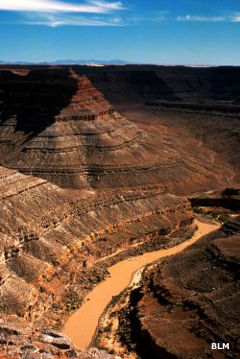 Goosenecks State Park is primitive. The park offers vault toilets, picnic areas, primitive camping and an observation shelter but no drinking water. On the other hand, you get to look 1,000' down and 300 million years into the past. Goosenecks State Park is in an area along the San Juan River where eons of geological uplift (the Monument Upwarp) have forced the river to run steeper and be more erosive. The magnificent canyon that is laid out below you from the observation shelter is the result. The geologists call this an "entrenched meander."
Goosenecks State Park is open 24/7/365. No amenities, no fees. Camping is allowed but there are no developed campsites. This is a good place to visit between October and April as it is a rather shade-challenged site. Goosenecks State Park is 10 miles north of Mexican Hat on SR 316, just off the Monument Valley to Bluff Scenic Byway.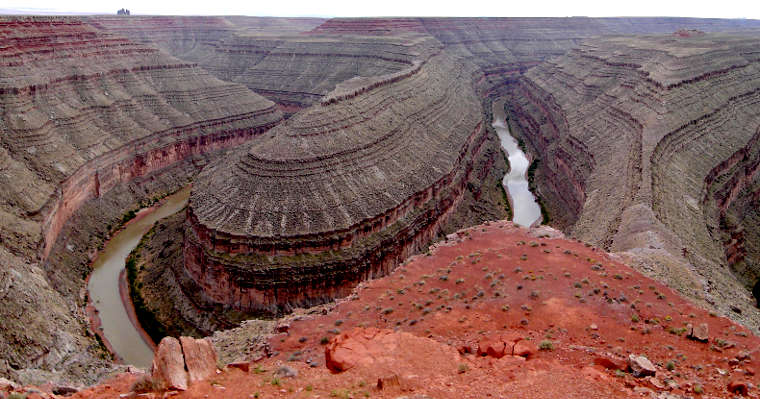 More goosenecks in the San Juan River at Goosenecks State Park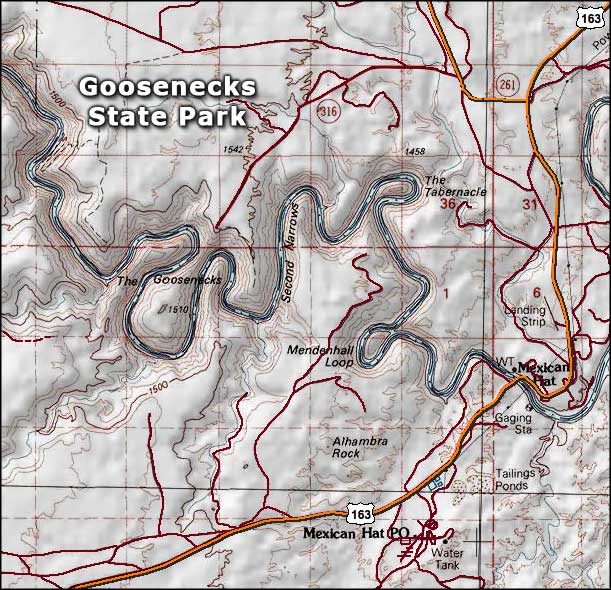 Goosenecks State Park
c/o Edge of the Cedars State Park Museum
Large photos of Goosenecks State Park are courtesy of Michael Rissi,
CCA-by-SA 3.0 License
Upper left photo courtesy of the Bureau of Land Management
Map courtesy of National Geographic Topo!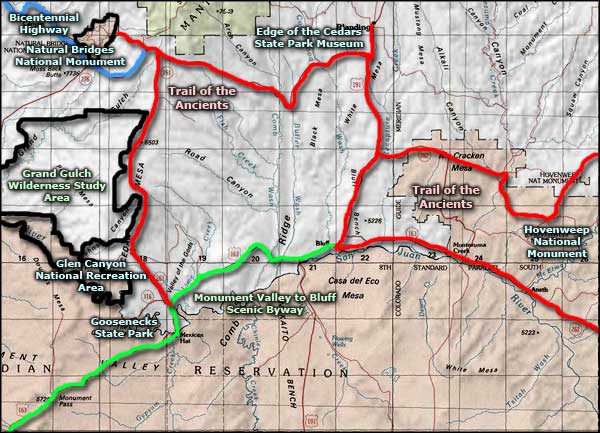 Related Pages
Map courtesy of National Geographic Topo!