Edge of the Cedars State Park Museum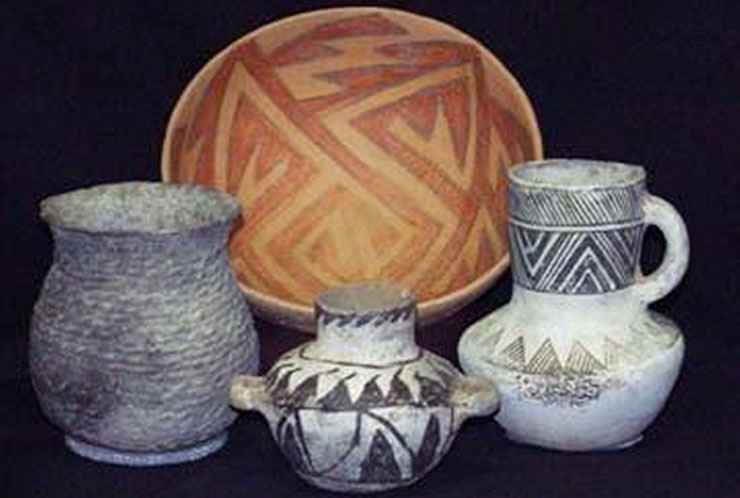 Examples of the Ancestral Puebloan pottery on display at Edge of the Cedars State Park Museum
You'll find the largest collection of Ancestral Puebloan artifacts on display in the Four Corners region at the Edge of the Cedars State Park Museum in Blanding. Edge of the Cedars also hosts festivals and special events and exhibits throughout the year. You'll find dynamic exhibits featuring current topics in archaeology, contemporary Native American crafts, fine art and breath-taking photography. In addition to all the wonders inside the Museum, there''s an excavated Ancestral Puebloan village in the backyard.
In the late 1800's, cowboys from Bluff camped here at the natural edge of a heavily forested (Utah junipers, locally known as "cedars") region to the north and a treeless landscape to the south. The archaeological site was declared a State Historical Monument in 1970 and then listed on the National Register of Historic Places in 1971. As the site was originally on Navajo Nation property, the Utah Navajo Development Council donated the 6.65-acre site to the Utah State Division of Parks and Recreation to form the core of a State Park Museum dedicated to Indian culture and history. In 1978, the museum opened to the public but the archaeological repository wing was not completed until 1994. Today, Edge of the Cedars is the primary repository for Ancestral Puebloan artifacts excavated from the public lands of southeastern Utah.
Edge of the Cedars State Park Museum is inside the city limits of Blanding: just follow the signs from US 191 to the park. At the park office you can buy a day use pass or an annual use pass. In summer, the park is open from 9 AM to 6 PM, in winter from 9 AM to 5 PM. The museum only closes for Thanksgiving, Christmas and New Year's Days.
Edge of the Cedars State Park Museum
Top photo courtesy of Mike Nelson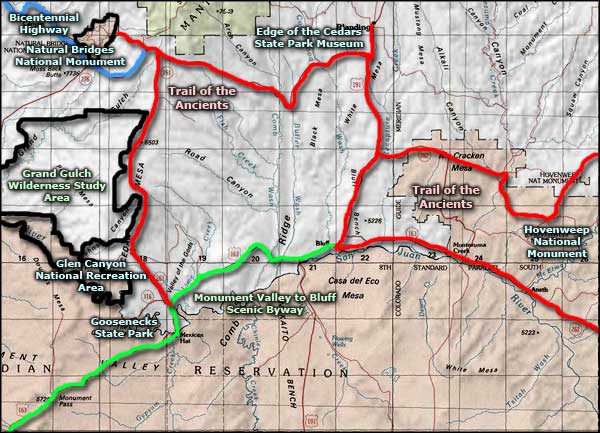 Related Pages
Map courtesy of National Geographic Topo!