Wild Rivers Backcountry Byway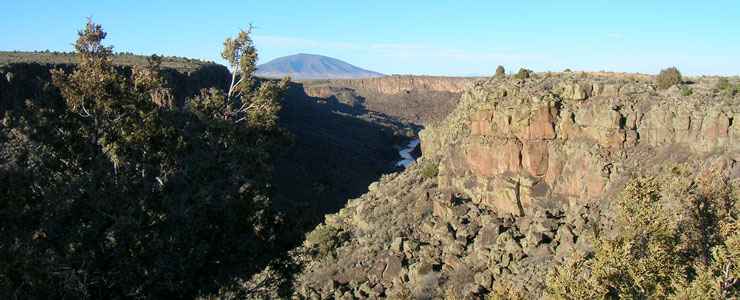 A view along the Wild Rivers Back Country Byway
The Wild Rivers Backcountry Byway provides access to the BLM's Wild Rivers Recreation Area in the northern Rio Grande Gorge area of New Mexico. This is a paved, 13-mile closed loop from Cerro to the National Recreation Area with access to several scenic overlooks of the gorge and several pathways leading down to the river.
About 2 miles north of Questa on NM 522, follow the signs and turn left onto NM 378. That leads through the townsite of Cerro and ends at the beginning of the Wild Rivers Backcountry Byway. The roads are plowed in the winter but conditions can still be extreme.
As of March 2013, the Wild Rivers Backcountry Byway has been incorporated into the Rio Grande del Norte National Monument.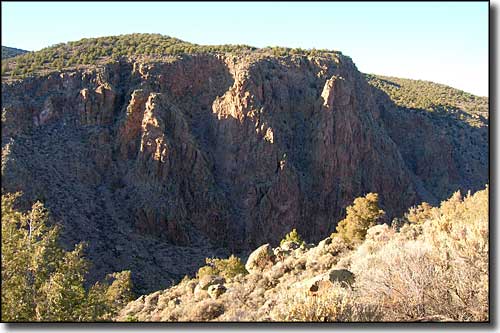 A view along the Wild Rivers Backcountry Byway
Wild Rivers Backcountry Byway
Bureau of Land Management - Taos Field Office