Colorado River Headwaters Scenic Byway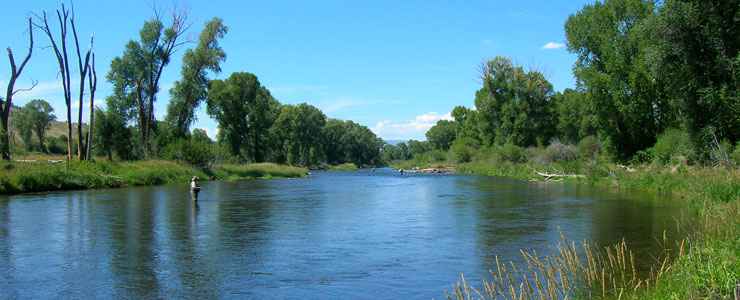 Between Hot Sulphur Springs and Kremmling on the Colorado River Headwaters Scenic Byway
At its source, the Colorado is no different than many other streams: a clear brook tumbling down red rock gorges and crossing greenish meadows and willow breaks. Between Grand Lake and State Bridge, this stretch of the river offers first class fishing, canoeing and rafting. The road begins in Grand Lake, an old resort town on the shores of Colorado''s largest natural lake, and ends on a gravel road that passes through spectacular Upper Gore Canyon. Along the way, though, is some beautiful countryside: some wide open grassy meadows, some narrow, hard-rock canyons. And for the entire distance, the fishing is reputed to be spectacular.
If your arm gets tired of casting and reeling in fish with that fly rod you can always stop for a few hours and check out the relaxing and healing mineral pools at Hot Sulphur Springs. There's a CDOW camping area (State Trustlands) between the river and the resort so you could actually get the best of both worlds just a short walk away... just make sure you have your habitat stamp and fishing license with you.
I remember driving between Kremmling and Granby in July and having to stop for the hordes of tourists busy throwing snowballs at each other at every high point on the road. For these photos, I drove through in late August and saw snow only in a couple spots on north slopes well above treeline.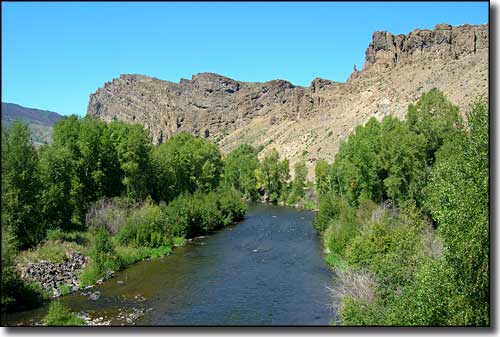 Just west of Granby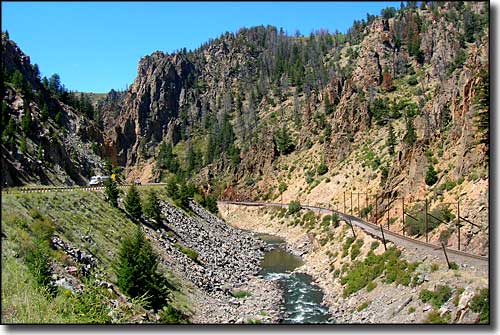 In Byers Canyon, just west of Hot Sulphur Springs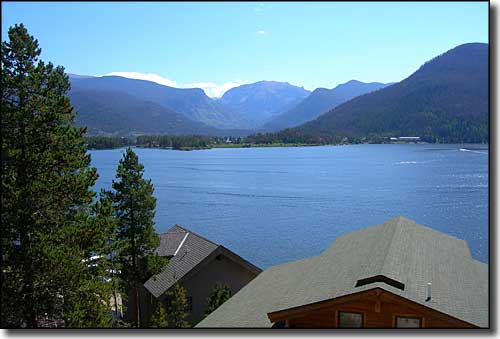 Grand Lake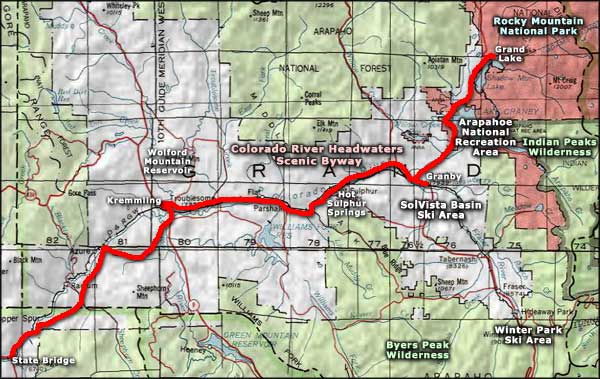 Related Pages
Map courtesy of National Geographic Topo!