White Mountain Scenic Road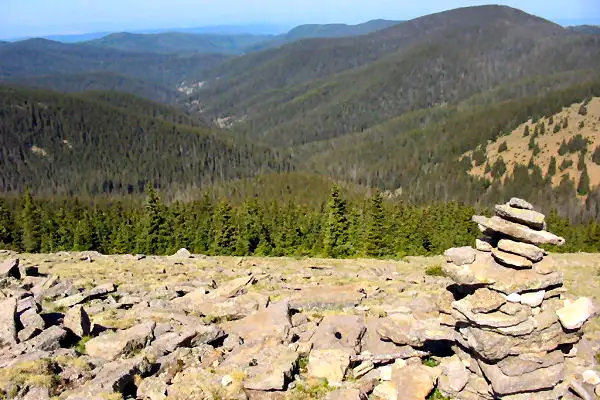 From the summit of Mount Baldy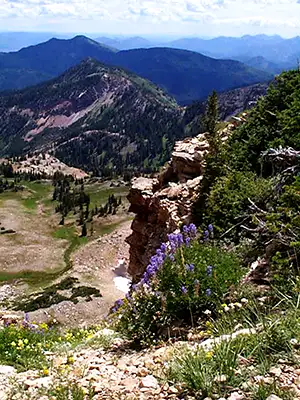 White Mountain Scenic Road is a 123-mile journey, mostly along State Road 260 but with a loop section on the eastern end to take in Mount Baldy Wilderness and Sunrise Park Ski Resort. About half of the White Mountain Scenic Road is contained on the Fort Apache Indian Reservation.
The tail of the White Mountain Scenic Road ends in Hon-Dah, a town with an Indian name meaning "welcome" or "be my guest." The Fort Apache Tribe planned Hon-Dah as an entry point and welcome center when they decided to open their reservation up for tourists and visitors. Hon Dah is a modern town with plenty of amenities, including the tribe's primary casino.
From Hon-Dah, SR 260 travels east along the edge of the Mogollon Rim through pine and fir forests into the heart of Apache-Sitgreaves National Forest. There's views of everything from open desert landscape to sub-alpine aspen and spruce forest.
Just west of Eagar, the White Mountain Scenic Road takes a southerly turn onto State Road 261 and goes deeper into the White Mountains. At the intersection with State Road 273 it turns northwest and journeys back to SR 260 to complete the loop. It's along SR 273 that you'll find access to Mount Baldy Wilderness.
The White Mountains area offers some of Arizona's finest fishing, hiking, camping, horseback riding and all-around outdoors experiences.
White Mountain Scenic Road
Photo of flowers on Mt. Baldy courtesy of Jim Henry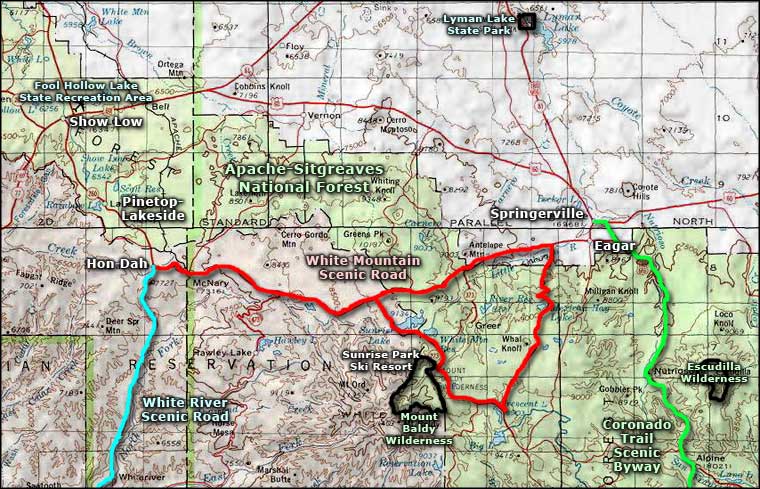 Related Pages
Map courtesy of National Geographic Topo!