Lyman Lake State Park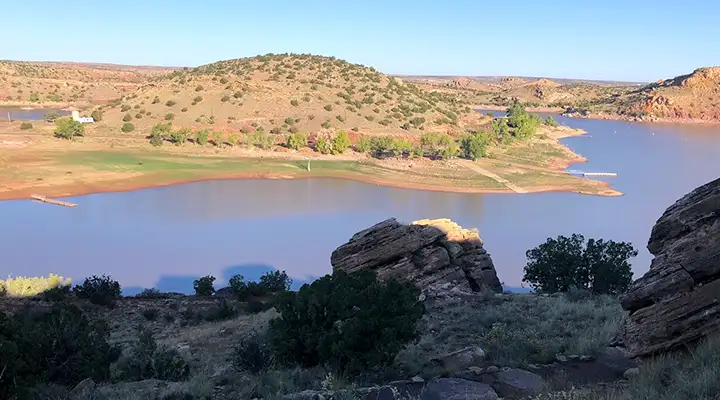 Lyman Lake
Lyman Lake State Park encompasses 1,200 acres along the shoreline of a 1,500-acre irrigation reservoir created by the damming of the Little Colorado River. The Little Colorado is fed by snowmelt from the 2nd and 3rd highest peaks in Arizona: Mt. Baldy and Escudilla Mountain. The west end of the lake is marked off by buoys and boats are restricted to 5 mph so that anglers can have a chance at the largemouth bass, channel catfish and walleye in the lake. The rest of the lake is left open for the enjoyment of a wide variety of water sports.
There are a number of hiking trails that start out from the State Park and go into the surrounding BLM land. Some of these trails lead to ancient ruins, pueblos left by ancestors of the Hopi when those clans were migrating through here. If you should come across one of these old pueblos: do not climb on the walls or into any excavated rooms. It is also illegal to damage anything or to collect anything, although you can pick things up to examine them, just put them back where you found them. Some of these ancient pueblos, like Rattlesnake Point Pueblo, have tours available through the Ranger Station on a seasonal basis. There are also a number of petroglyphs in the area, left by the same people.
Lyman Lake State Park offers a group use area, a group use ramada and a group use building. There are 2 day-use/picnic areas with shade ramadas, picnic tables and cooking grills, plus some yurts and log cabins. The campground contains 38 sites with hookups and 23 sites without hookups. There are also paved boat launch ramps, horseshoe pits, a volleyball court, and restrooms with showers. The Camp supply store is only open seasonally but there is never any gas available (unless someone has a few gallons stashed out back somewhere).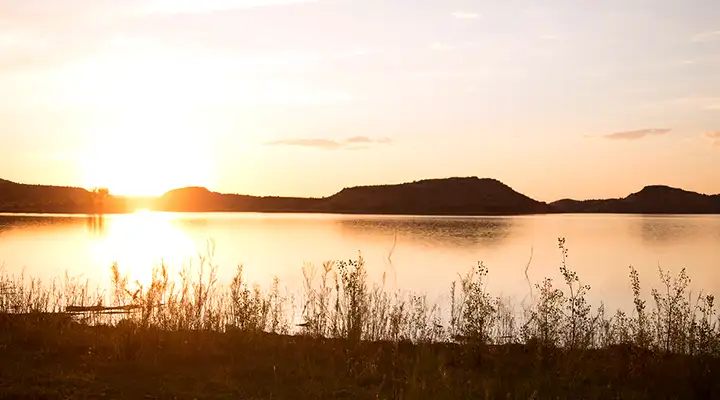 Dawn at Lyman Lake
Lower photo courtesy of Arizona State Parks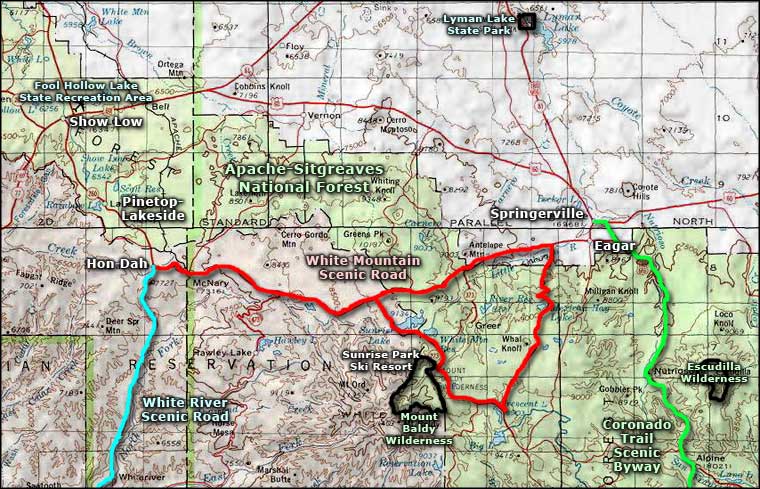 Related Pages
Map courtesy of National Geographic Topo!