Frederick Douglass National Historic Site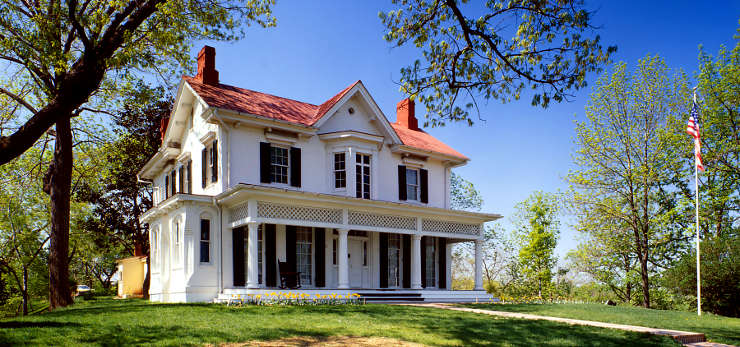 Frederick Douglass Home at Cedar Hill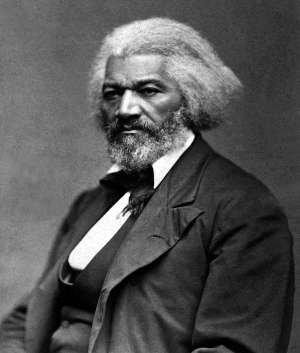 The Frederick Douglass National Historic site is a 9-acre property in southeastern Washington, DC. On the property is Cedar Hill, the home of Frederick Douglass from 1877 until his death in 1895.
Frederick Douglass was born a slave and was taught to read and write by some of the family of his various owners. As a teenager he tried to escape several times but was never successful. Finally, at the age of 20, he jumped on a train near Baltimore and made his way across Maryland, Delaware and New Jersey on his way to New York. After his arrival in New York he began a slow but steady rise to become one of the most prominent African-Americans of the 19th century. However, his personal fortunes rose and fell with the general economic times until President Rutherford B. Hayes appointed Douglass US Marshall for Washington, DC in 1876. In 1877 Douglass bought the property he and his wife Anna named Cedar Hill. They added on to the house, making it 21 rooms from 14. In 1878 they bought other adjoining lots and increased the property size to 15 acres. In 1882 Anna had a stroke and died the following August, leaving Douglass devastated. He remarried in 1884 and continued with his touring and speaking engagements right up until he died in 1895.
After his death his second wife (Helen Pitts-Douglass) founded the Frederick Douglass Memorial and Historical Association. In 1916 the National Association of Colored Women's Clubs joined with the Frederick Douglass Association and the two groups owned and operated the property until the National Park Service took the deed in 1962 with the intent of restoring and preserving it.
The Frederick Douglass National Historic Site is open every day of the year except Thanksgiving, Christmas and New Year's Days. Access to the house is by ticketed tour only only. Summer hours (April through October): 9 am to 5 pm. Winter hours (November through March): 9 am to 4:30 pm.
Frederick Douglas National Historic Site

Photos are in the public domain