Washington, DC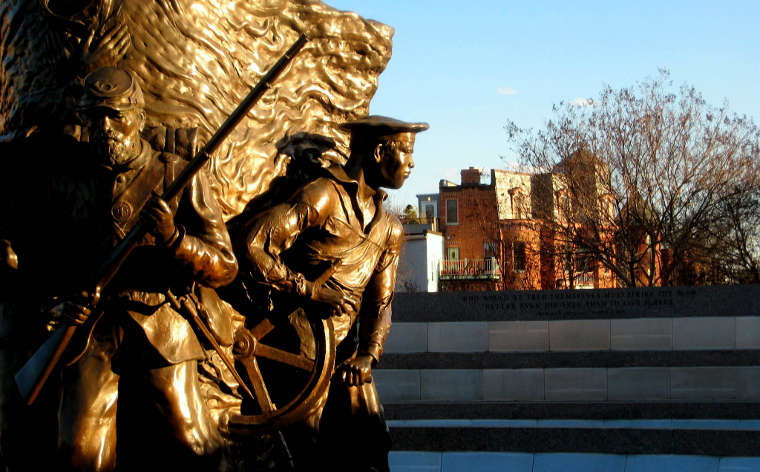 The African American Civil War Memorial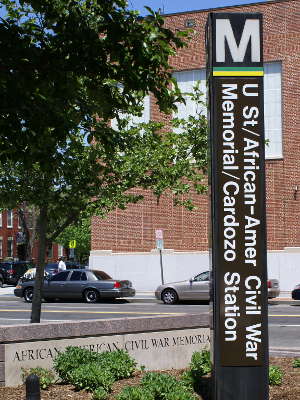 The African American Civil War Memorial is essentially a bronze memorial and a wall of honor in a park in northwest Washington DC, in a neighborhood with historic connections to the African-American community. Across Vermont Avenue from the Memorial is the African American Civil War Museum. The Memorial is free and open 24/7/365 while the museum is open Tues-Fri from 10 am to 6:30 pm, Sat from 10 am to 4 pm and Sun from noon to 4 pm.
The Memorial was dedicated in July, 1998, under the leadership of Dr. Frank Smith, Jr. and General Colin Powell, USA Ret. At a height of ten feet, the bronze memorial portrays a sailor and uniformed soldiers with a family depicted on the back of the statue. The memorial is placed in the center of a granite-paved plaza and surrounded on three sides by the Wall of Honor listing 209,145 colored troops, drawn from the official records of the Bureau of United States Colored Troops at the National Archives. That list covers most of 166 burnished stainless steel plaques, organized by the regiments they served in.
The African American Civil War Freedom Foundation was incorporated in 1992 and the Museum first opened in 1999. Both moved into their present location in the historic Grimke Building in April, 2011.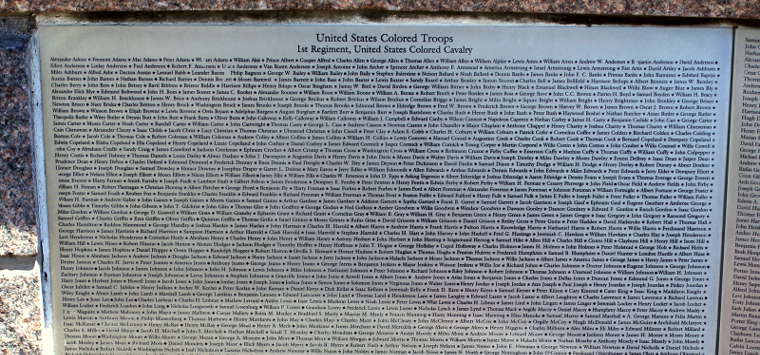 One of the plaques in the Wall of Honor
African American Civil War Memorial