Transcontinental Railroad Backcountry Byway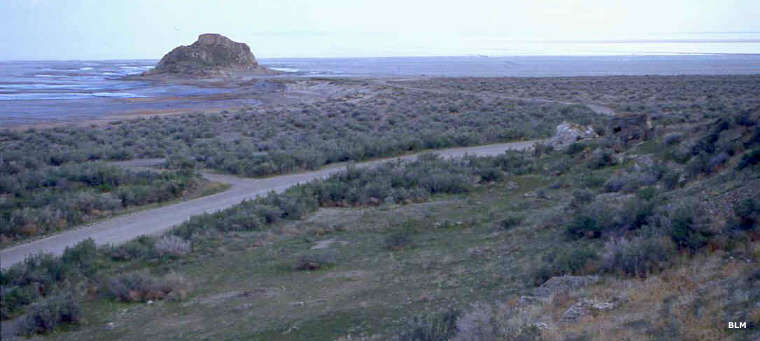 The byway travels along the northern edge of the Great Salt Lake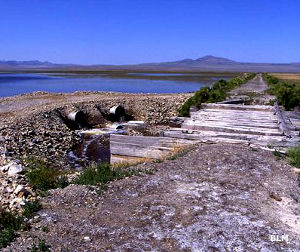 The Transcontinental Railroad Backcountry Byway runs along the Transcontinental Railroad Grade, an Area of Critical Environmental Concern that is also listed on the National Register of Historic Places. The Backcountry Byway is a 90-mile route over dirt and gravel road along the original transcontinental railroad corridor that stretches almost to the Nevada border.
The route begins just west of the Golden Spike National Historic Site and heads west through what remains of old railroad towns, camps and trestles. There are more than 30 interpretive sites along the Byway but the only visitor center and museum are at the Golden Spike National Historic Site.
OHV's are allowed on the Byway route and on other existing roads, but don't just go off for a spin in the desert because your tire tracks may still be there when your great-grandchildren grow up. Camping is allowed on BLM property but if you want/need a fire, use a fire pan to contain it. There are no services whatsoever along the Byway, and the road conditions are such that you'll want to take lots of your own food and water, extra gasoline and, perhaps, an extra spare tire. This is a graded gravel or dirt road that follows the abandoned Central Pacific railroad grade across open desert, through the former towns of Kelton, Terrace and Watercress. It ends at the site of Lucin near the Nevada/Utah State line. About half the route is maintained as county road, the other half is not maintained. If it gets wet out there, you'll need 4WD with high clearance, and you may want chains with a tow rope or winch, too. Be prepared to be the only folks on the road...
The original railroad grade has been unaltered since 1903. It travels across the northern extension of the Great Salt Lake Desert and follows the northern rim of the Great Salt Lake Depression. This is a barren area of rolling hills and flat lands with truly expansive views: there are no trees, no buildings and no people in the way.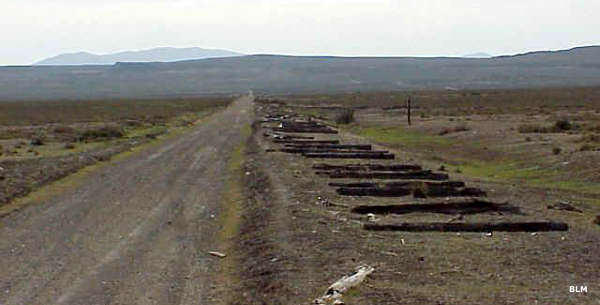 Transcontinental Railroad Backcountry Byway
Bureau of Land Management

- Salt Lake Field Office
Photos courtesy of the Bureau of Land Management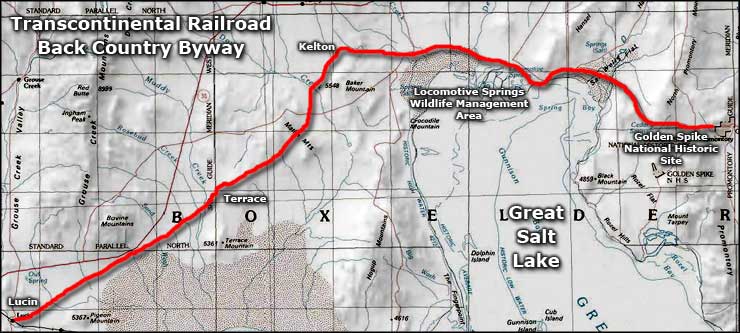 Related Pages
Map courtesy of National Geographic Topo!