Frontier Homestead State Park Museum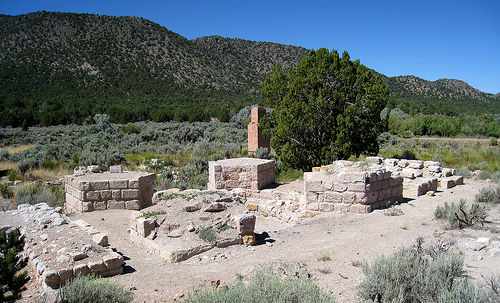 The ruins of Old Iron Town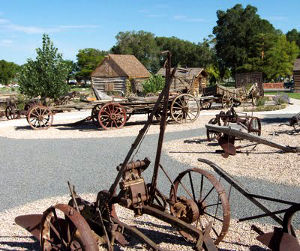 In the 1850's, Brigham Young sent a group of Mormon missionaries to Iron County to mine and process iron ore. The Frontier Homestead State Park Museum tells the story of that development. Displays include a collection of pioneer artifacts and horse-drawn vehicles used from the 1850's to the 1920's. The museum also offers a regular rotation of special exhibits highlighting the creations of local artists and rarely seen artifacts from the museum's own collections. Also at the Frontier Homestead State Park Museum you'll find a good-sized collection of horse-drawn fire fighting equipment, a replicated pioneer homestead and several historic cabins.
The Museum also oversees the ruins at Old Iron Town, a ghost town founded in 1868 about 22 miles west of Cedar City. Old Iron Town was a better iron ore producer than the mine at Cedar City but a few years after the work began came the Panic of 1873, which reduced the funding available for the operation. The final death blow came in 1887 when Congress passed the Edmunds-Tucker Act (a law designed to destroy the LDS Church because of its support of polygamy at the time - the act wasn't repealed until 1978). Old Iron Town was added to the National Register of Historic Places on May 14, 1971.
Located within the city limits of Cedar City, the Frontier Homestead State Park Museum is open 7 days a week in the summer from 9 AM to 6 PM, and in the winter on Mondays through Saturdays from 9 AM to 5 PM. The State Park Museum is also closed on Thanksgiving, Christmas and New Year's Days.
Frontier Homestead State Park Museum