Grand River National Grassland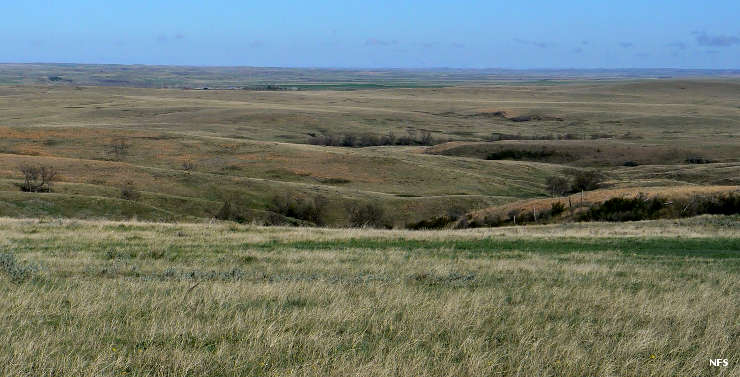 Vista at Grand River National Grassland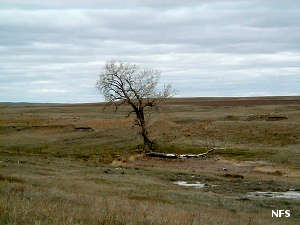 Grand River National Grassland is a 154,783-acre property in northwestern South Dakota. Part of the grassland is within the Standing Rock Indian Reservation, part within the Cheyenne River Indian Reservation. The grassland has habitats that range from sand dunes, green ash draws and sandstone outcrops to buttes, claypan areas and mixed grass prairie. About 20,000 acres of the grassland was former cropland that has been reseeded to grow crested wheatgrass. So far, 476 species of native grasses have been documented on the property.
The Grassland is named for the Grand River, the North and South Forks of the river come together on the grassland.
About 12 miles south of Lemmon off State Highway 73 you'll find the Blacktail Trail: a 7-mile loop trail across prairie and badlands to one of the two aspen stands on the grassland. There is a fishing area and picnic area located close to that trailhead. The grassland also gives access to part of the shoreline of Shadehill Reservoir (which offers good fishing and free camping).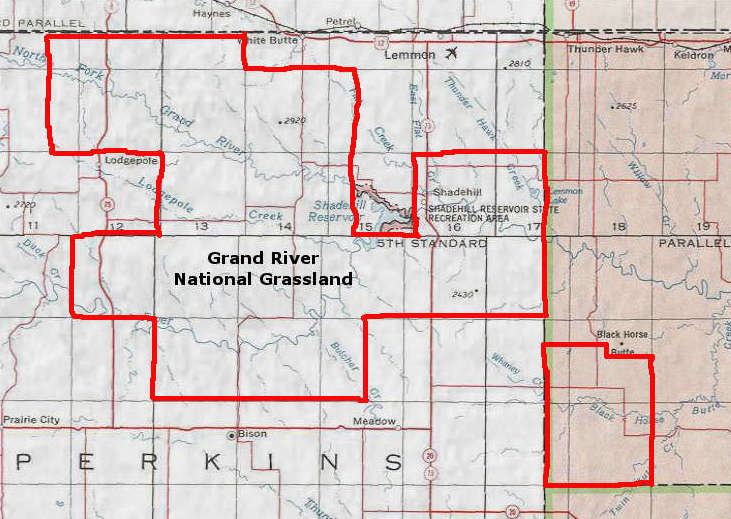 Grand River National Grassland
US Forest Service

Photos courtesy of the US Forest Service
Map courtesy of National Geographic Topo!