Francis Marion National Forest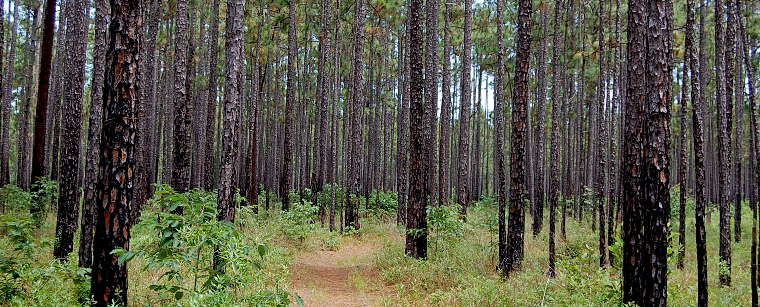 The Palmetto Trail on Francis Marion National Forest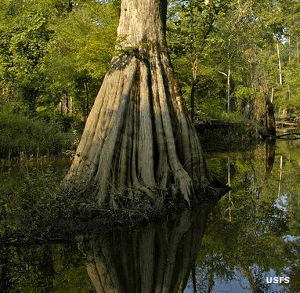 Bald cypress in the forest
Francis Marion National Forest is a 258,864-acre property just to the northeast of Charleston. The forest is a mix of pine stands and swamps and marshes filled with wildlife. The forest is located in the coastal plain of South Carolina, bounded on the north by the Santee River and on the east by the Atlantic Ocean and the Intracoastal Waterway. Myrtle Beach is about 30 miles north and Charleston is about 40 miles south.
Sandwiched between two metropolitan areas as it is, Francis Marion National Forest is a popular tourist destination, prized for its coastal scenery, historic landmarks and saltwater and freshwater recreational opportunities.
Located in the sub-tropical coniferous forest belt, Francis Marion National Forest experiences hot and humid summers with relatively mild winters. The forest is home to a large variety of wildlife, including the endangered red-cockaded woodpecker.
Hurricane Hugo crossed the forest in 1989. With winds measured at up to 130-miles-per-hour, about 1/3 on the forest was leveled. What we see today is regrowth since then, and the forest managers have had to work hard to keep the vegetation density at manageable levels so that young trees and understory shrubs didn't present the area with the threat of catastrophic forest fire.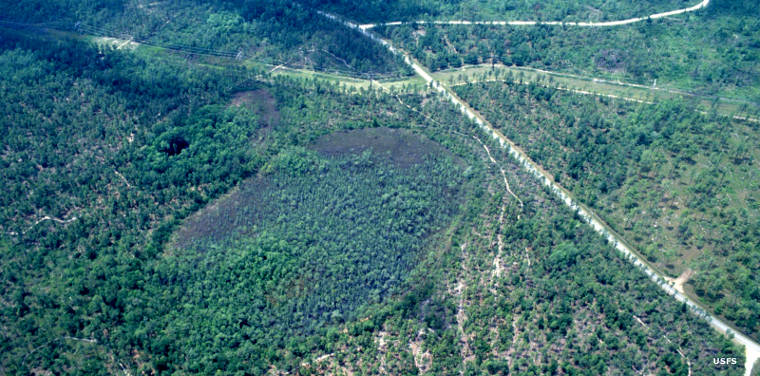 An aerial view in the Carolina Bays area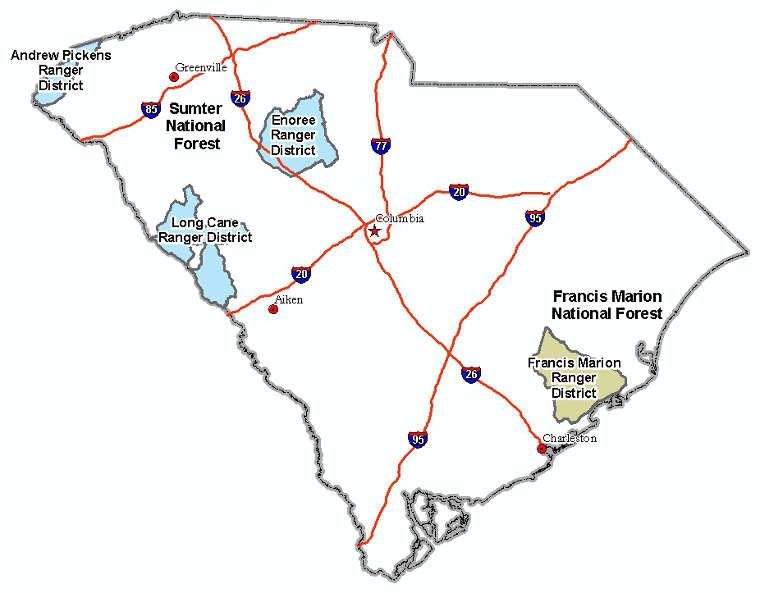 Francis Marion National Forest
US Forest Service
Upper photo courtesy of Daniel Barcelona,
CCA-by-SA 3.0 License
Other photos and map courtesy of the US Forest Service