Charles Pinckney National Historic Site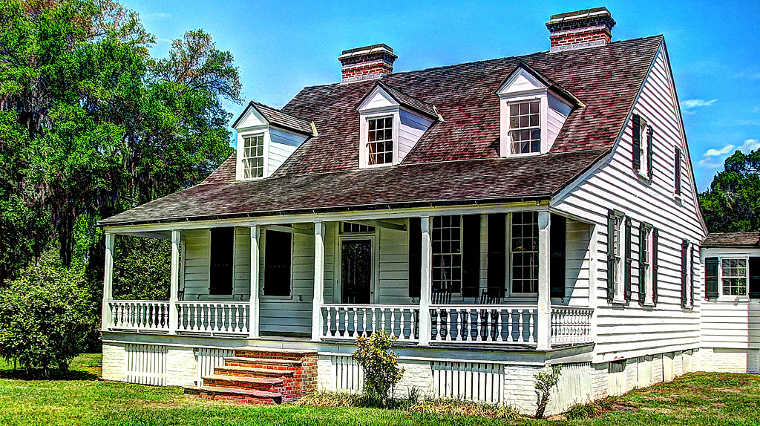 The Charles Pinckney Home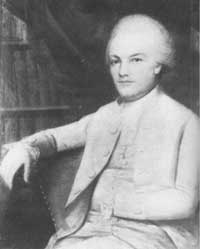 Charles Pinckney
The Charles Pinckney National Historic Site is a 28.45-acre property that encloses part of Snee Farm, a country retreat and plantation founded in 1754 by a man who was later one of the authors and signers of the United States Constitution.
Pinckney was a member of a prominent South Carolina political family. He fought in the Revolutionary War, then served as Governor of South Carolina. He later served in the United States Senate and in the House of Representatives. President Thomas Jefferson appointed him to be Ambassador to Spain as a reward for helping Jefferson to be elected President.
The site today is a mix of wooded and swampy areas on the eastern and western sides of the property with a manicured grassy area around the main house. Snee Farm passed from Charles Pinckney to his son, also Charles Pinckney, in 1782. The younger Charles also used the farm as a retreat and plantation until he put it into a trust in 1816. The main house we see today wasn't erected until the 1820's, well after it had passed out of the family estate. The Snee Farm estate remained largely intact until development pressures in the 20th century caused its breakup. Today's National Historic Site is a parcel that was purchased by private preservationists in 1988. They turned around and sold it almost immediately to the National Park Service. The site was designated a National Historic Landmark in 1973 and became a National Historic Site in 1988.
Charles Pinckney National Historic Site is open daily from 9 am to 5 pm, except for Thanksgiving, Christmas and New Year's Days. The park is day-use only with no fees. The park offers a picnic area but no charcoal grills or cook fires are allowed.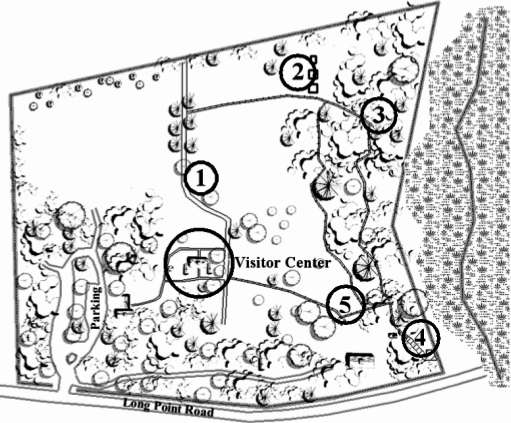 Trail map
Marker #1: Historic Road Trace: A red-cedar-lined route that formerly connected Snee Farm with the public road to the north. Beyond park property the route today crosses through the Snee Farm subdivision to US Highway 17.
Marker #2: The Slave Community: Archaeological findings in the area indicate there was once a one-room, 16' by 20' house here where one family of African-American slaves lived. Property records say a father and mother with one daughter and five sons lived in the house. Evidence was also found indicating the presence of two other buildings nearby, both pole-barn constructions.
Marker #3: Nature Trail: The Nature Trail is a mulched path beside a tidal wetland. Magnolias, live oaks, holly and wax myrtle line the path. The swampy area offers cabbage palms and dwarf palms, draped with Spanish moss. Sea lavender lines the marsh where the black needlerush grows. Beware of poison ivy!
Marker #4: The Boardwalk: Using boards made of recycled plastic, volunteers built a boardwalk leading to a branch of Wampacheone Creek, a tidal estuary connected to the Wando and Cooper Rivers. In Pinckney's time there was a boat landing on Wampacheone Creek proper that allowed the transport of rice and other table crops to the restaurants and homes of Charleston.
Marker #5: Model Rice Trunk: Trunks were installed in embankments to control the flow of water to rice fields. This trunk was built as a model of that. Farther upstream on the Cooper River the river banks were lined with rice plantations taking advantage of the twice-daily tidal flooding to irrigate the rice fields. Rice was South Carolina's main cash crop until cotton took over just prior to the Civil War.
Charles Pinckney National Historic Site
Upper photo courtesy of Don O'Brien,
CCA 2.0 License
Portrait is in the public domain, map is courtesy of the National Park Service