Hickory Creek Wilderness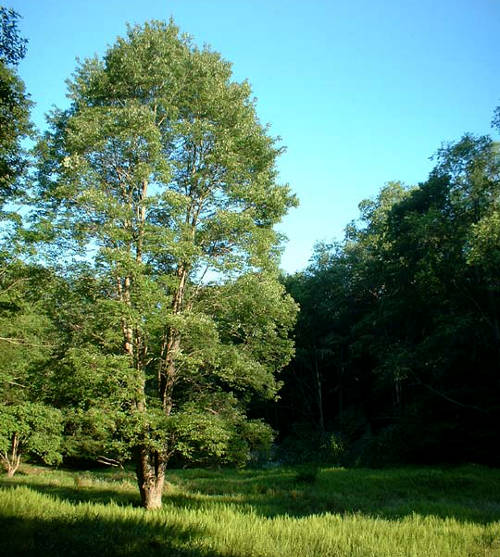 Typical view in Hickory Creek Wilderness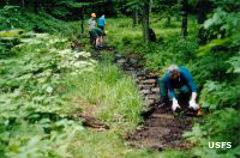 Hickory Creek Wilderness is an 8,663-acre property contained in Allegheny National Forest, northwestern Pennsylvania. This is a very densely forested plateau area where elevations vary from 1,273' to about 1,900'. The forest is populated with hemlock, white pine, birch and northern hardwoods (oak, maple, black cherry and beech). The understory is a mix of ferns, shrubs, mosses and wildflowers. This is an area with plenty of deer, wild turkey, pileated woodpecker, barred owl and black bear. East Hickory and Middle Hickory Creek also offer small native brook trout.
The only designated trail on Hickory Creek Wilderness is the 12-mile Hickory Creek Trail loop. The trail is across flat to moderately steep terrain and offers several good campsites along its route. There are other old trails in the wilderness but none are marked, nor are they maintained in any way.
Most visitors park nearby at the Hearts Content Recreation Area, about 15 miles southwest of Warren on gravel State Route 2002.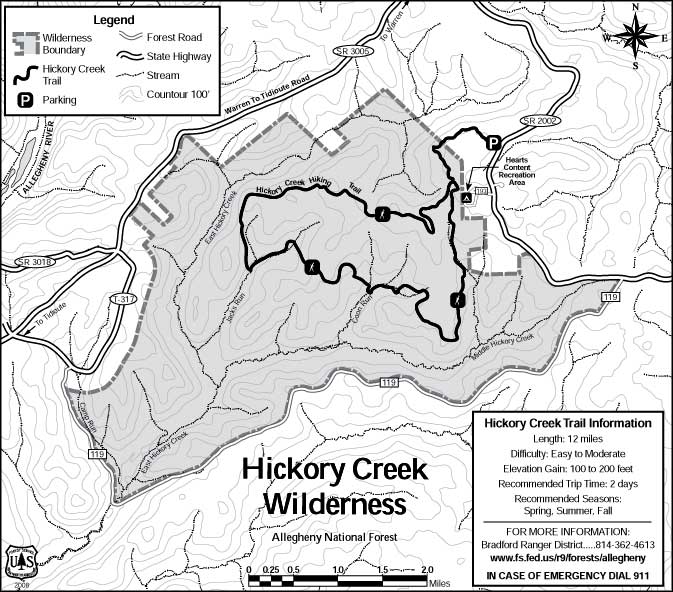 Hickory Creek Wilderness
Allegheny National Forest -

US Forest Service
Upper photo courtesy of Kirk Johnson
Other photo and map courtesy of the US Forest Service