Cherry Valley National Wildlife Refuge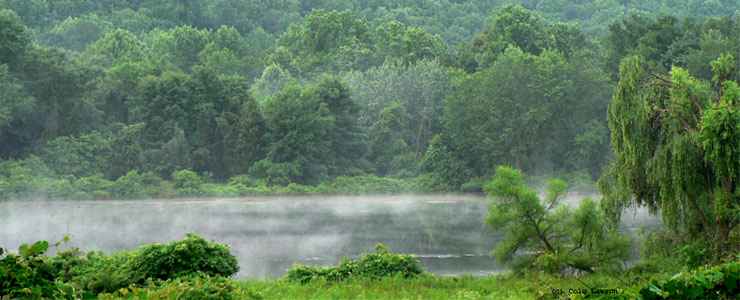 Early morning fog in Cherry Valley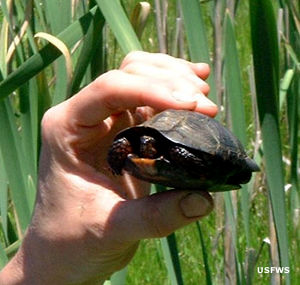 The establishment of Cherry Valley National Wildlife Refuge was authorized by the Federal government in 2008 but tight budgets have kept any major acquisition of land from happening yet. The valley contains about 30,000 acres of significant ecosystems that support several threatened and endangered species.
The acquisition boundary defined by Fish & Wildlife contains 20,466 acres in Monroe and Northampton Counties. Among the habitats represented on the property are pitch pine/scrub oak barrens, Kittatinny Ridge, mid-Atlantic calcareous fens, kettle hole bogs and caves and Cherry Creek itself. Kittatinny Ridge follows the path of the creek and provides a major migration avenue for bats, waterfowl, songbirds and birds of prey. Among the unique species found in the valley are bald eagle, northeastern bulrush, spreading globe flower, dwarf wedge mussel, American eel and bog turtle.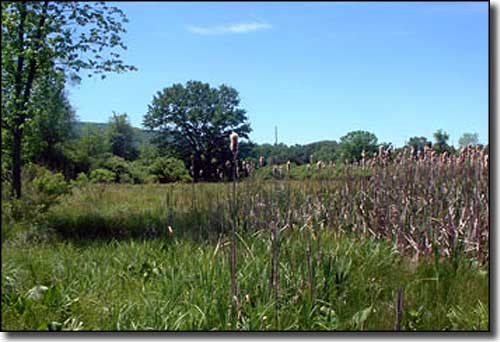 This is an area of the Poconos that has been seeing pressure from developers and industrial interests for many years.
The US Fish & Wildlife Service has partnered with The Nature Conservancy for this project and some 2,000 acres have either already been purchased or are protected through the use of conservation easements. A 700-acre piece of the Appalachian National Scenic Trail, owned by the National Park Service, crosses the proposed refuge. The refuge is also contiguous to the Delaware Water Gap National Recreation Area.