War in the Pacific National Historical Park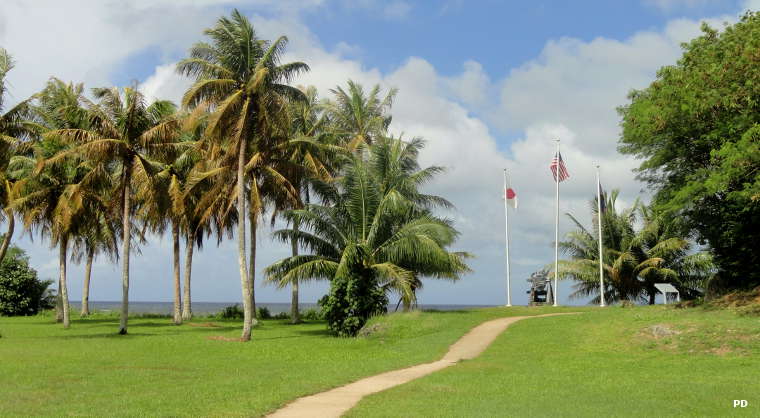 A view approaching Ga'an Point at War in the Pacific National Historical Park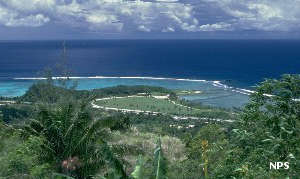 View overlooking Asan Beach
The War in the Pacific National Historical Park was created on the island of Guam in 1978 to honor the bravery and sacrifice of all those who fought in the Pacific Theater in World War II. The park includes more than 100 sites: trenches, caves, gun emplacements, pill boxes, latrine foundations, historic structures and former battlefields. Also included in the park are monuments to the Allied soldiers who died on Guam in 1944 during the retaking of the island from the Japanese, and to the Chamorros who died at Japanese hands during the occupation.
War in the Pacific National Historical Park also includes significant underwater areas that attract snorkelers from all over the world. There are more than 200 species of coral and more than 3,500 species of marine life in the area. However, some of that marine life is poisonous to humans...
There are no fees for entry to the park. The T. Stell Newman Visitor Center is open every day of the year except Thanksgiving, Christmas and New Year's Days from 9 am to 4:30 pm. The visitor center is located just outside the main gate of Naval Base Guam, on the ocean side of Marine Corps Drive. The park is open 24 hours a day but is essentially Day Use only: no camping, no weapons, no fireworks, no ground fires, no entering caves or tunnels, no climbing on anything, no driving off-road, no generators, no organized sports... There are also warnings in effect in regard to visiting some of the more remote areas of the park, especially after hours.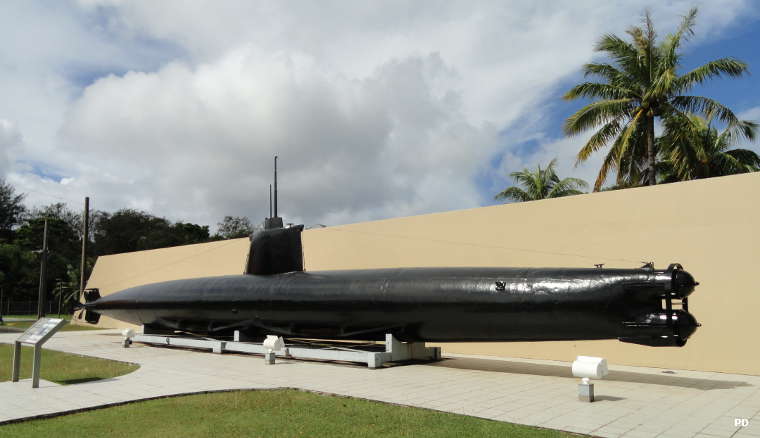 Two-man Japanese submarine on display near the T. Stell Newman Visitor Center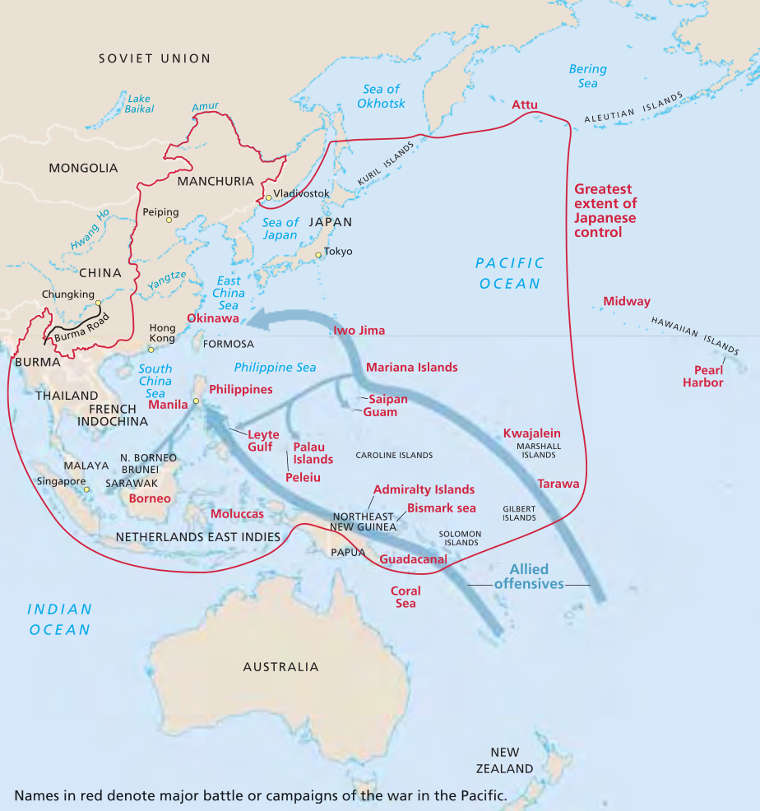 Map shows events in the Pacific Theater of World War II
War in the Pacific National Historical Park
135 Murray Boulevard, Suite 100

,

Hagatna

,

GU

96910
671-333-4050
Upper left photo and maps are courtesy of the National Park Service
Other photos are in the Public Domain