American Memorial Park

A remembrance of World War II at American Memorial Park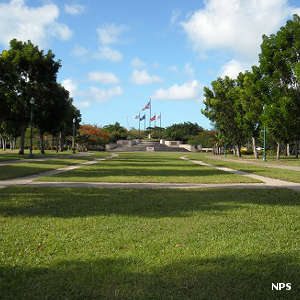 The Court of Honor and Flag Circle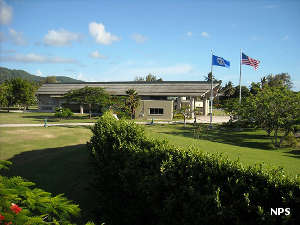 The Visitor Center
American Memorial Park is a 133-acre property on the island of Saipan in the Commonwealth of the North Mariana Islands. Dedicated to the memory of the American and Marianas people who died during the battle for the Northern Marianas in World War II, the park is owned by the Commonwealth and managed in cooperation with the National Park Service.
On the grounds of the park is a memorial inscribed with the names of more than 5,000 dead. There is also a beach, recreation area, playgrounds, picnic sites and quiet, peaceful walkways around the 30-acre protected mangrove forest and wetland. The park also offers a visitor center with information, books, gifts and video.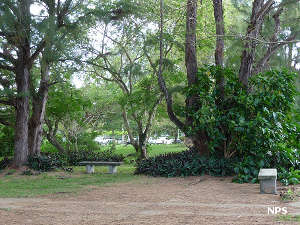 Along a pathway in the park
American Memorial Park is centrally located on the western side of Saipan, next to downtown Garapan. The park is a day-use only (5:30 am to 8:30 pm) park within walking distance of several hotels in Garapan.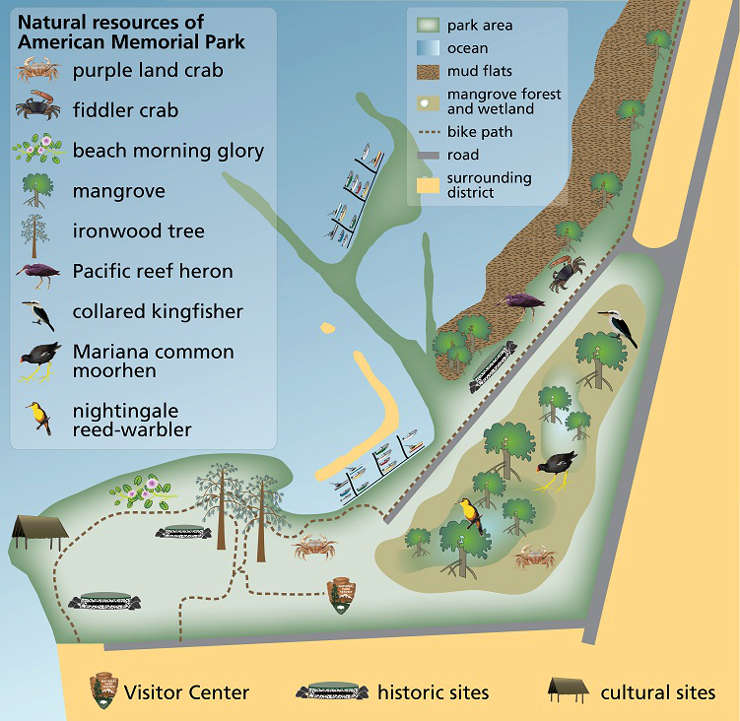 Photos and map courtesy of the National Park Service