Malheur National Forest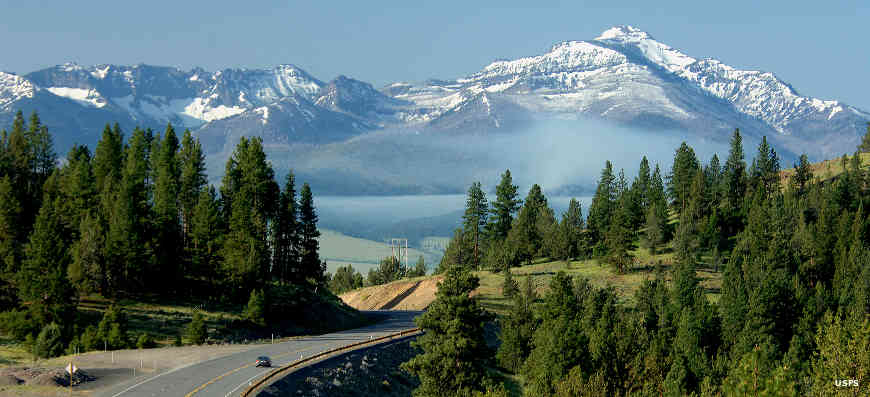 Strawberry Mountain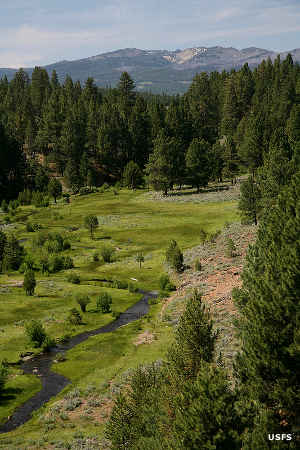 Malheur River Headwaters
Malheur National Forest is a 1,465,287-acre property in central Oregon. Although it's named for the Malheur River (a designated Wild and Scenic River), the centerpiece of Malheur National Forest is Strawberry Mountain, also the highest point on the forest at 9,038 feet. The Strawberry Mountains are an imposing block, running east-west across the heart of the National Forest. The low point on the forest is around 4,000 feet.
The lower elevations tend to be covered with high desert grasslands while the upper elevations sport a mix of pines, firs, cedars, aspen and spruce. A single Armillaria solidipes (a fungus) on the forest spreads across more than 2,200 acres and is rated as the largest single organism (by area) on Earth. Wildlife on the forest includes mule deer, elk, black bear, bighorn sheep, blue and ruffed grouse, porcupine, coyote and beaver.
Wilderness Areas
Monument Rock
Strawberry Mountain
Malheur National Forest offers 29 developed campgrounds, thousands of miles of forest roads and hundreds of miles of hiking trails. Except for in the 2 wilderness areas the hiking trails tend to be open to motor and mountain bikes. However, only a few trails were built to be wide enough to accommodate ATVs/OHVs. The campgrounds have a 14-day stay limit while dispersed camping has a 30-day stay limit (in any one spot) and a 45-day stay limit for the entire forest.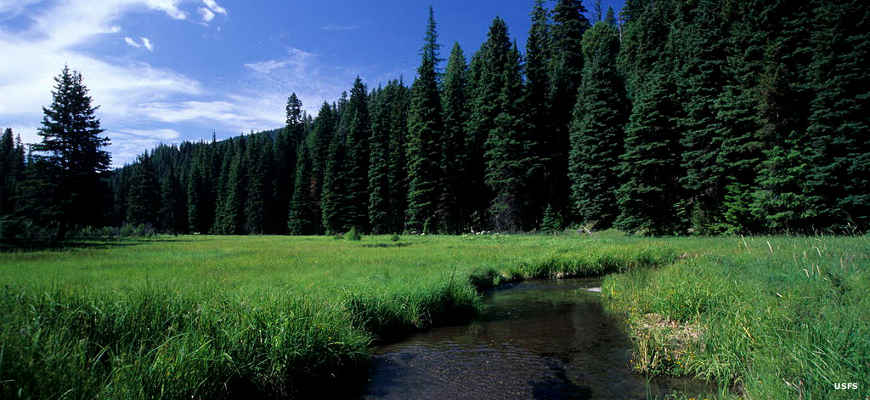 Along the North Fork John Day River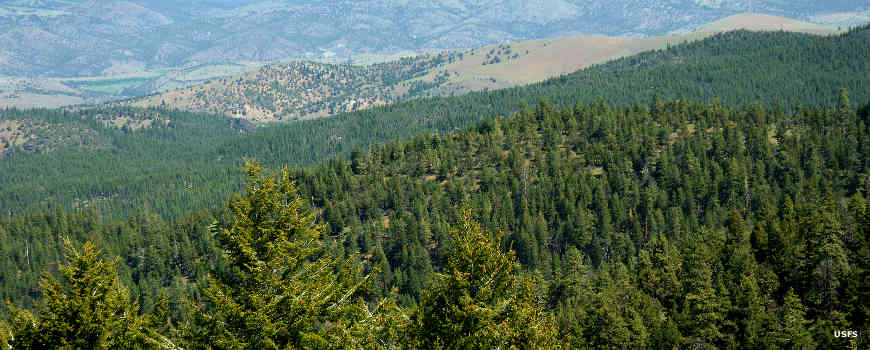 In Monument Rock Wilderness

Photos courtesy of the US Forest Service