Elkhorn Scenic Byway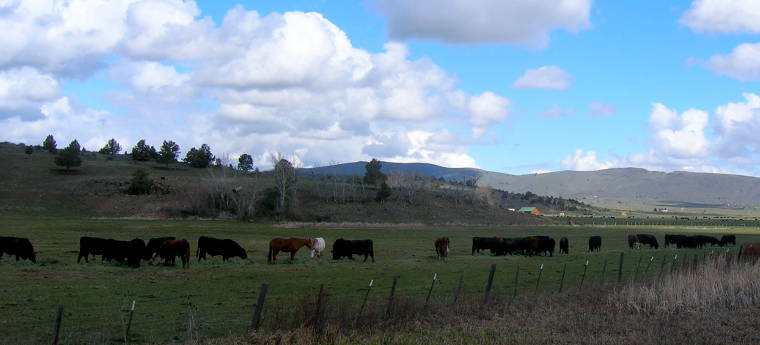 Just west of Baker City on the Elkhorn Scenic Byway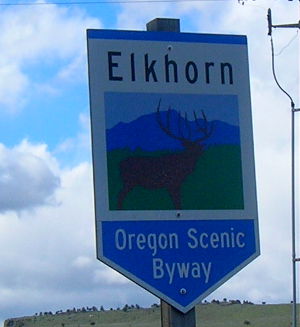 The Elkhorn Scenic Byway is a 106-mile paved loop through the area of the Blue and Elkhorn Mountains in eastern Oregon. I drove the stretch from Baker City to Sumpter in the spring of 2013. This section of the route is contiguous with the Journey Through Time Scenic Byway. The route from Granite through the mountains to Anthony Lakes was still closed due to several feet of snow in places.
Baker City was once known as the "Queen City of the Mines" because of all the gold mining activity in the area. The railroad arrived before the mines fully petered out and agricultural activities were productive enough that Baker City is still thriving long after the mineral wealth was depleted. The city offers a fine display of Victorian architecture with many buildings listed on the National Register of Historic Places.
From Sumpter the Elkhorn Scenic Byway heads up the hill and over Blue Springs Summit (5,864') to the old mining town of Granite. There are traveler services in Granite, but not many: come winter and the snow plow stops here, not opening the road between Granite and Anthony Lakes Mountain Resort until spring. There are no traveler services between Granite and Baker City.
At the North Fork John Day Campground the scenic byway meets the Blue Mountain Scenic Byway. The John Day River in this area is a designated Wild & Scenic River, popular for its water quality, scenery, recreation, wildlife, historical value and its outstanding fishery. Beyond the campground the route passes over Elkhorn Mountain Summit (7,392') and drops into the Anthony Lakes Recreation Area. The Lake Area offers great hiking, fishing, camping, snowmobiling and cross-country skiing. There's also downhill skiing available at Anthony Lakes Mountain Resort.
From Anthony Lakes the route drops abruptly into the Baker Valley, passes through historic Haines ("the Biggest Little Town in Oregon") and ends in Baker City.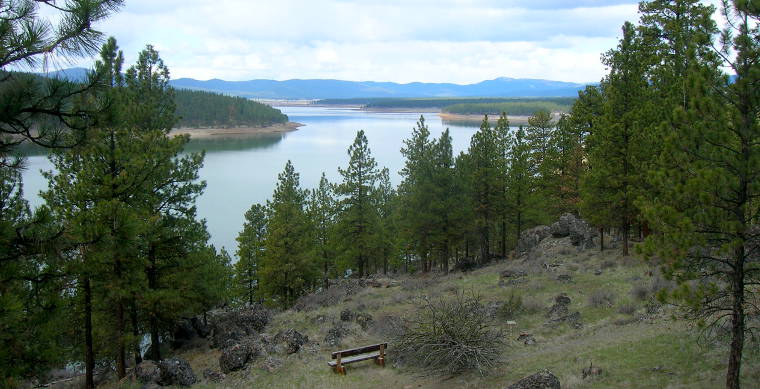 Phillips Lake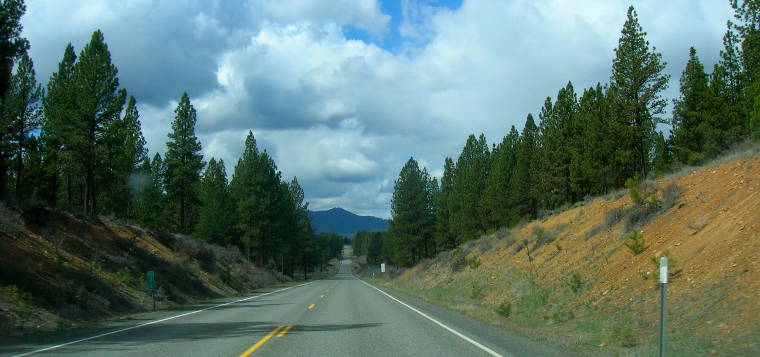 A typical view along the Elkhorn Scenic Byway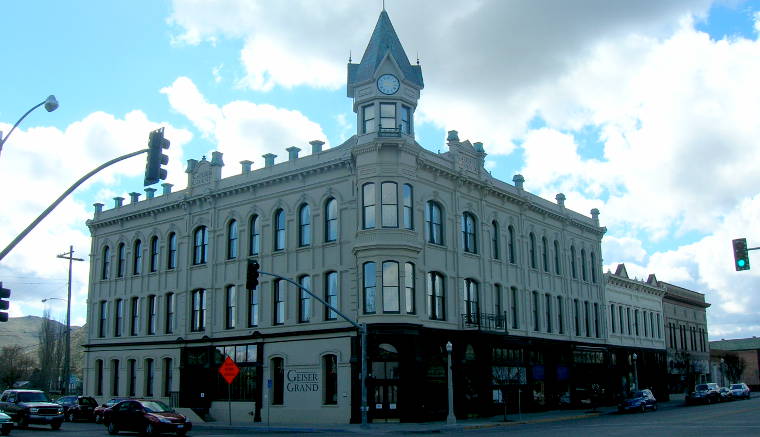 Geiser Grand Hotel in Baker City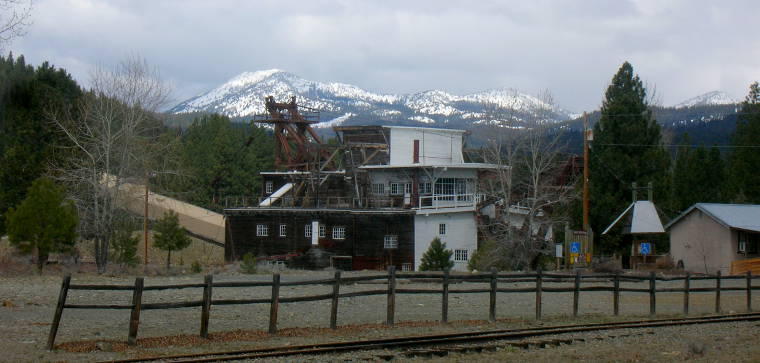 The old gold dredge in Sumpter