Copper Salmon Wilderness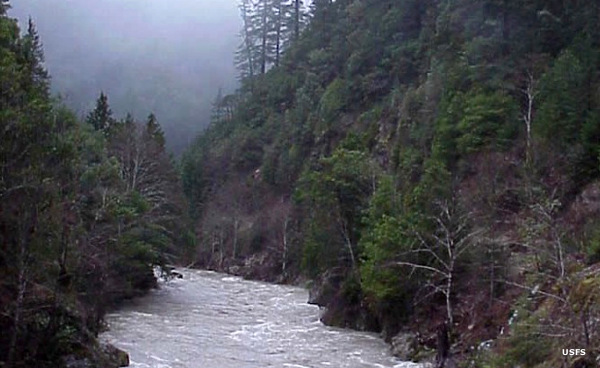 The Elk River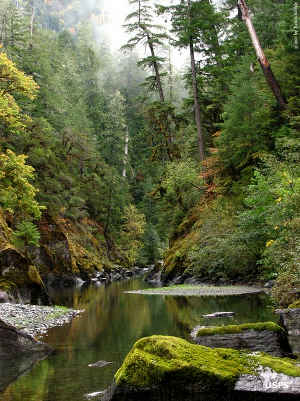 Copper Salmon Wilderness is a 13,757-acre property on Rogue River-Siskiyou National Forest in the Coastal Ranges of Oregon. Included in the wilderness area are the Upper Middle Fork of Sixes River and the North and South Forks of the Elk River.
This is an area of low-elevation old-growth forest and the running water is pristine... so pristine the area is known for the health of its salmon, steelhead and cutthroat trout runs. Some Douglas fir trunks in the area exceed 10 feet in diameter and rise up to 300 feet in height. In addition to the Roosevelt elk, mountain lions and black bears there are several species of threatened or endangered wildlife in the woods.
Most folks get to Copper Salmon Wilderness by following Sixes River Road (SR 184) until FSR 5201 splits off and goes south. Folks follow that to either of two trailheads: Barklow Mountain West or Barklow Mountain Northeast. Both give access to Barklow Mountain Trail which leads to Copper Salmon Wilderness.
Copper Salmon Wilderness is separated from Grassy Knob Wilderness to the west by a road corridor.
Copper Salmon Wilderness
Rogue River-Siskiyou National Forest -

US Forest Service

Photos are courtesy of the US Forest Service