William Howard Taft National Historic Site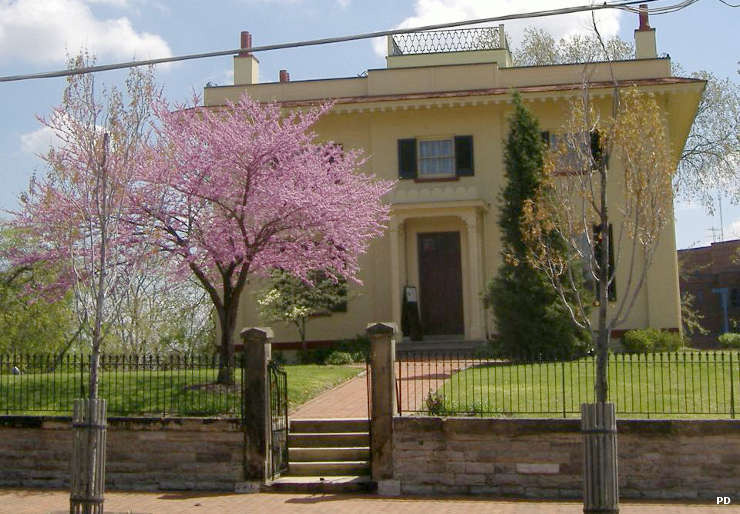 William Howard Taft National Historic Site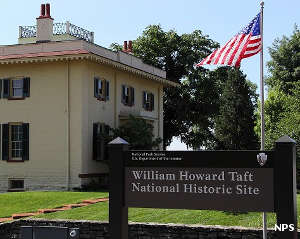 The William Howard Taft National Historic Site preserves the home where the 27th President of the United States was born and grew up. The house fell on hard times after the Taft family essentially left it but it took ten years for them to finally get it sold. Then it had hard times after it was sold until the William Howard Taft Memorial Association was able to acquire it in 1953. However, the Association didn't have the funds to keep up the house and it was evaluated for restoration in 1961. Restoration at that point was estimated to cost some $92,500. The home was declared a National Historic Landmark in 1964. The Association finally got clear title to the property in 1968 and transferred it to the National Park Service in 1969. The federal government finally took clear title on November 1, 1970. At that point federal funds could flow to preserve the property properly.
It was letters and notes written in Taft's mother's diary that allowed preservationists to return the house mostly to how it was during the time William lived there. Today the site has two buildings: the original house Taft grew up in and the Taft Educational Center (which houses the National Park Service offices, the gift shop and displays and exhibits interpreting the Taft family contributions to the history of the United States). In the house the portraits on the walls are of the Taft family and many of the books on the library shelves are from the Taft family. The first floor has five rooms restored to how they were when the Taft's lived there. The furnishings are all period but were not necessarily owned by the Tafts. The second floor contains exhibits detailing the accomplishments of William Howard Taft.
The William Howard Taft National Historic Site is open daily from 8 am to 4 pm except closed for Thanksgiving, Christmas and New Year's Days. The site is a fee-free site. Tours of the house are offered every half hour during the day, the last tour beginning at 3:30 pm.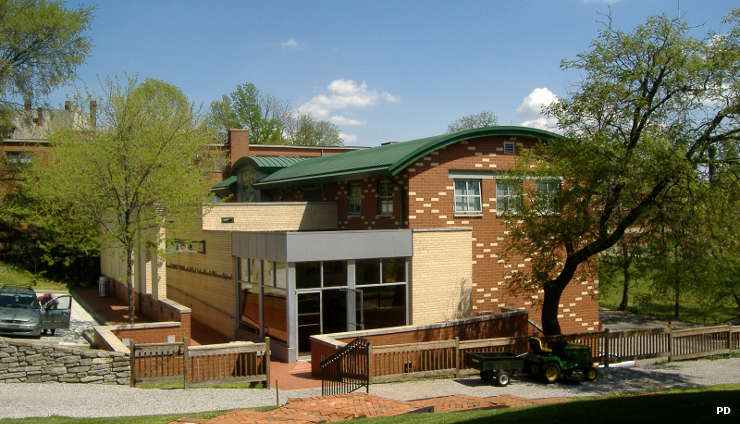 William Howard Taft National Historic Site Visitor Center
William Howard Taft National Historic Site
Upper left photo courtesy of the National Park Service
Other photos are in the public domain