First Ladies National Historic Site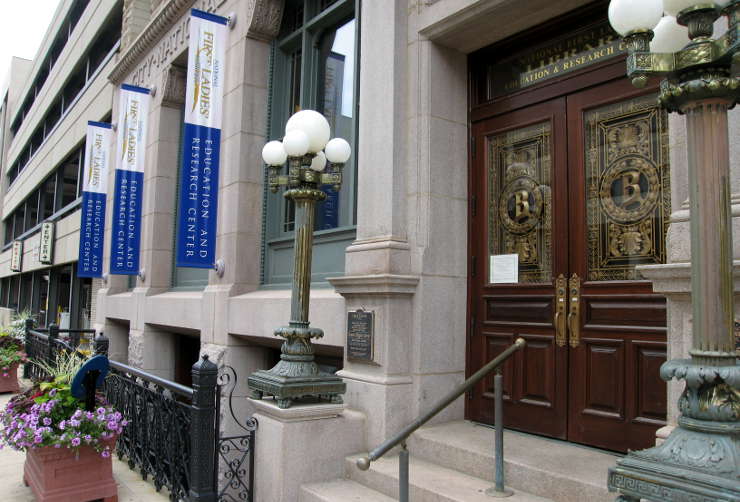 Education and Research Center at the First Ladies National Library
The First Ladies Natonal Historic Site is composed of two buildings: the home of Ida Saxton McKinley (wife of President William McKinley) and the 1895 City Bank Building on the next block. The 1895 City Bank Building is a seven-story structure that houses the Education and Research Center on the first floor, the National First Ladies Library on the second floor with conference rooms, research rooms, offices and storage on the upper floors.
The Ida Saxton McKinley home is a brick Victorian built in 1841 and remodeled in 1865. The interior is kept in Victorian furnishings and the docents who offer the tours are usually dressed in period clothing. The exhibits focus first on President and Mrs. McKinley, then on other First Ladies and on Victorian decorations.
The First Ladies National Historic Site is open daily from 9 am to 4 pm except closed for Federal holidays. Tours are offered Tuesday through Saturday at 9:30 and 10:30 am and 12:30, 1:30 and 2:30 pm. Sunday tours are offered on the afternoon schedule in June, July and August. Tour size is limited to five people so you might want to make reservations. Groups larger than 5 must make reservations. Photos and videos are allowed in the McKinley home but not in the Research and Education Center.

The Ida Saxton McKinley home
First Ladies National Historic Site
Upper photo copyright © Dustin M. Ramsey
Lower photo courtesy of the National Park Service