John Hay National Wildlife Refuge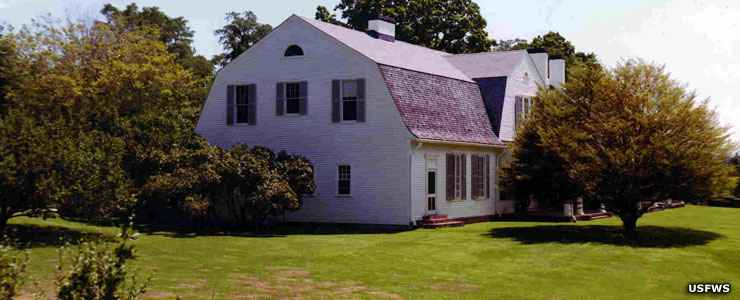 The main home at John Hay National Wildlife Refuge
John Hay was the private secretary to President Abraham Lincoln. He also served as Ambassador to Great Britain and as Secretary of State under Presidents McKinley and Theodore Roosevelt. John Hay National Wildlife Refuge is comprised of his former estate: 164 acres with historic buildings and gardens. The property also contains about one mile of undeveloped shoreline on Lake Sunapee.
The buildings, gardens and immediate grounds are managed through an agreement with the Friends of John Hay National Wildlife Refuge. The remainder of the property is "managed" to allow natural processes to continue and to provide valuable habitat for migratory birds and other resident wildlife.
To get there: take Interstate 89 to State Highway 103, then head for the town of Newbury. At the intersection with Route 103A, turn and go north about 2 miles. John Hay National Wildlife Refuge will be on the left.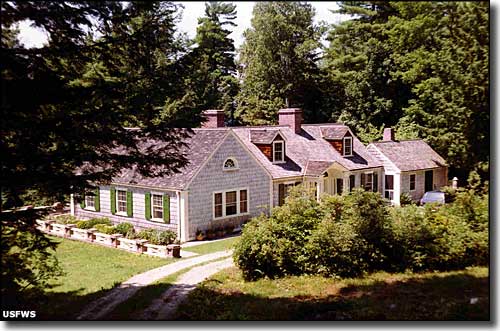 The guest cottage at John Hay National Wildlife Refuge
John Hay National Wildlife Refuge
US Fish & Wildlife Service
Photos of John Hay NWR courtesy of Jimmie Reynolds, US Fish & Wildlife Service