Walker Lake Recreation Area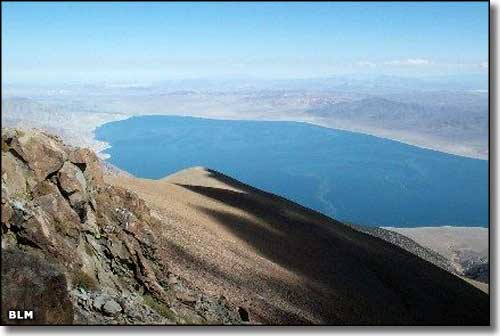 Walker Lake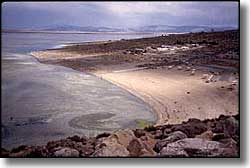 10,000 years ago (during the last Ice Age), Ancient Lake Lahontan covered some 8,500 square miles of western Nevada. Walker Lake is one of the few remaining pools of that ancient inland sea. The lake probably remains only because it is the final destination of the Walker River. 38,000 acres in size, Walker Lake is the most prominent geographical/recreational feature in the area.
Walker Lake Recreation Area offers swimming, fishing, boating, picnicking (shade ramadas with tables and campfire grills along the sandy beach), and restrooms. The recreation area is open year-round and is located about 11 miles north of Hawthorne off US Highway 95. The most popular area of Walker Lake is Sportsman's Beach. There are 31 individual campsites at Sportsman's Beach, plus two undeveloped areas that can accommodate RVs and tent campers. Facilities include covered picnic tables, vault toilets, grills, pull-through and back-in campsites, paved access and a public boat ramp (see below). However, there is no potable water.
Update 2012: It looks like the Nevada State Parks facility at Walker Lake has closed. The boat ramp at Sportsman's Beach long ago ceased to be usable due to falling water levels at the lake. The last usable boat ramp was constructed at the State Parks facility. Neither the BLM nor Nevada State Parks offers any information through their respective websites about what's happening now.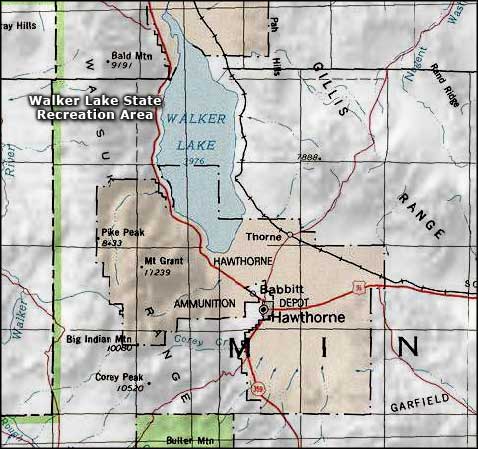 Walker Lake Recreation Area area map
Walker Lake Recreation Area
Bureau of Land Management

- Carson City Field Office
Top photo courtesy of the Bureau of Land Management
Smaller photo courtesy of Nevada State Parks
Map courtesy of National Geographic Topo!