Goshute Canyon Wilderness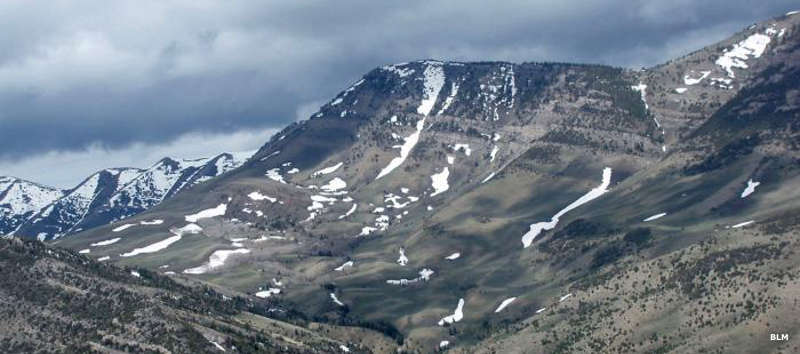 The upper ridgeline of the Cherry Creek Mountains in Goshute Canyon Wilderness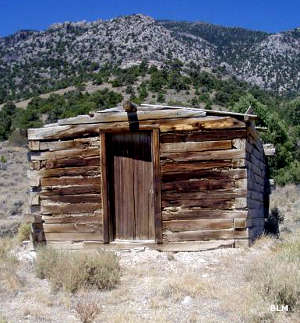 Goshute Canyon Wilderness is a 42,544 acre BLM site in the Cherry Creek Range of northern White Pine County. The Cherry Creek Range has a long, north-south trending ridge line with many sections above 9,500', the highest point being 10,458'. From the top of that ridge line, the views of the Ruby Mountains (just 50 miles to the west) are spectacular. Also along that high ridge line you'll find large open basins heavily carpeted with wildflowers in season. Carry and Goshute Basins are the source watersheds for a couple of perennial streams. Goshute Canyon itself is relatively hidden in the large-scale topographic features that litter this huge landscape.
Goshute Cave is a popular underground network of caves eroded into the natural limestone on the eastern flanks of the Cherry Creek Range. The nature of the limestone in the area hints at caves yet to be found and explored.
Vegetation in the area is mostly juniper and pinon pine in the lower reaches with limber pine and bristlecone up high. The wetter drainages in the Goshute Canyon Wilderness also support dense stands of aspen, willow and cottonwood. The Cherry Creek Range supports good populations of mule deer, mountain lion, bobcat, and blue and sage grouse on the ground with falcon, eagle, owl, red-tail hawk and kestrel in the air and Bonneville cutthroat trout in the streams. While the tiny settlement of Cherry Creek is close by, the nearest town with any services is McGill, some 41 miles to the south.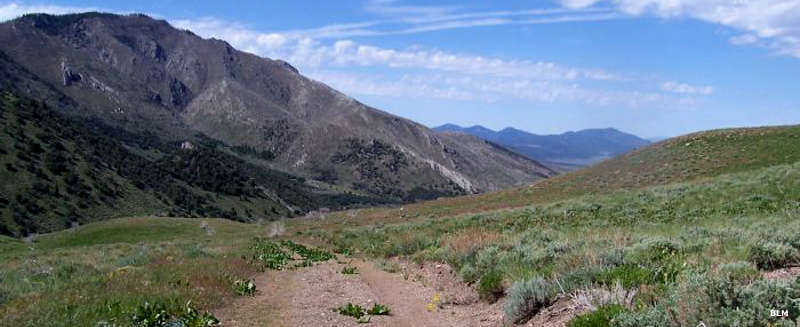 An old road leads into Goshute Canyon Wilderness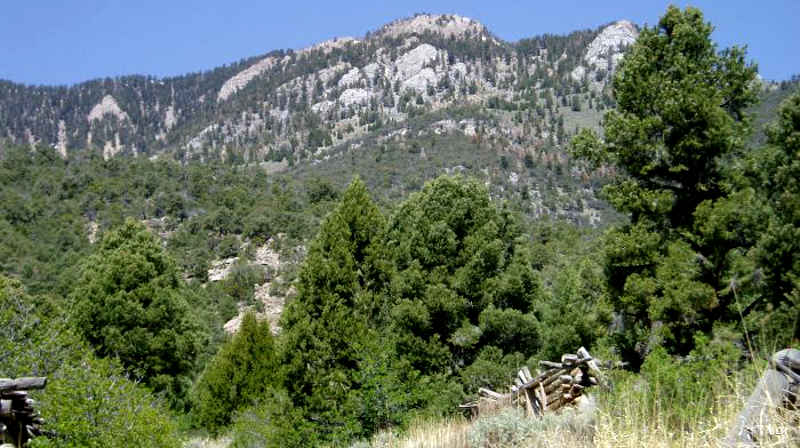 Looking up to the upper ridges of Goshute Canyon Wilderness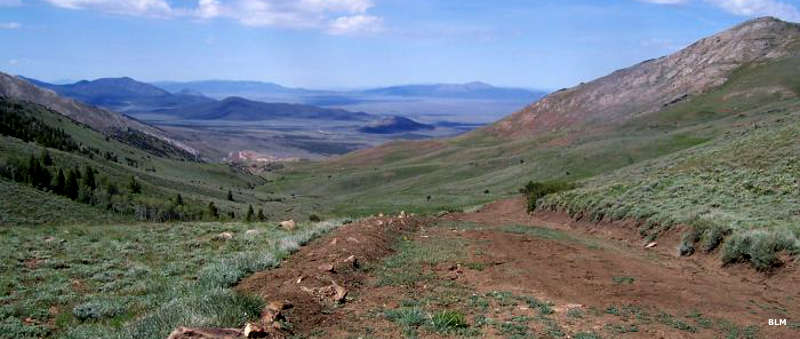 An old road leading out of Goshute Canyon Wilderness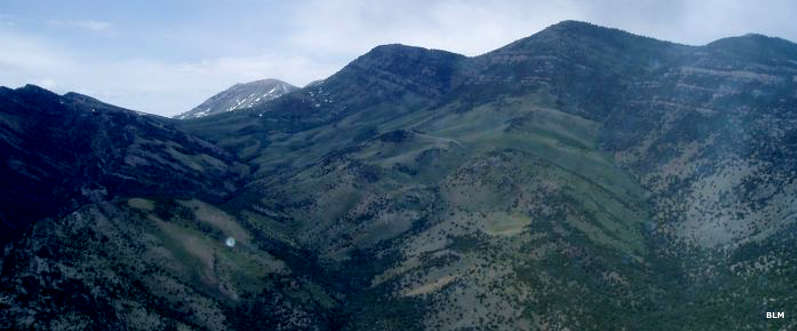 An uphill view in Goshute Canyon Wilderness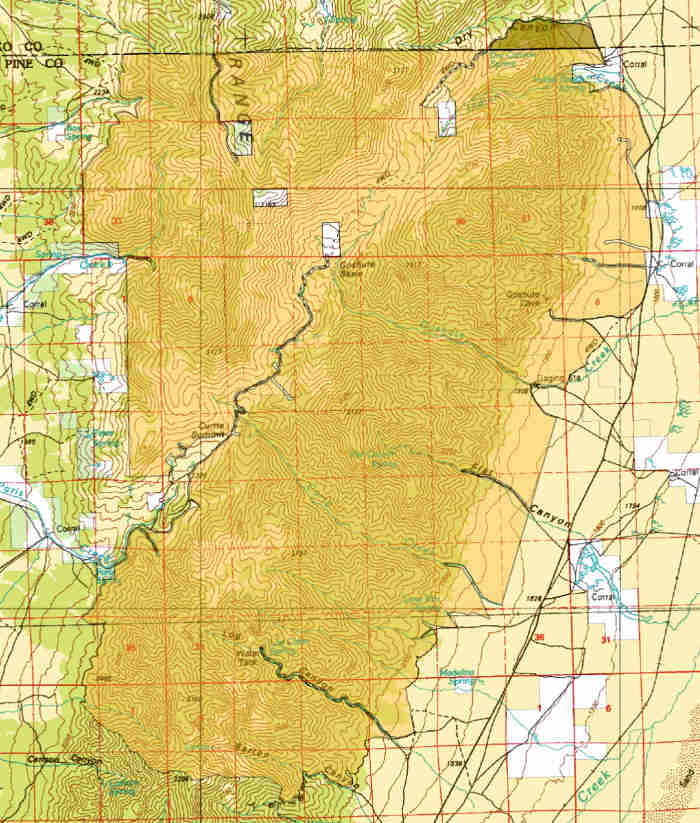 Goshute Canyon Wilderness
Ely Field Office -

Bureau of Land Management
702 North Industrial Way, HC 33 Box 33500

,

Ely

,

FL

89301
775-289-1800
Photos and map courtesy of the Bureau of Land Management