California Trail Backcountry Byway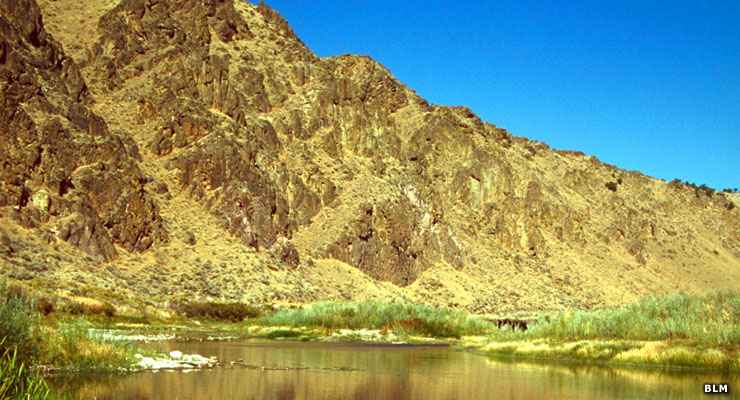 A scene along the California Trail Backcountry Byway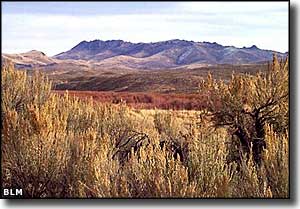 The California Trail Backcountry Byway follows the route of the original California Trail, beginning from the point where it enters Nevada from Idaho in the very northeastern corner of the state. One branch heads west to Jackpot while the main route goes southwest to connect with US Highway 93 at the ghost town of Wilkins (at the turnoff to Thousand Springs).
It may take you 3 hours to drive this 96-mile route, but take some time to enjoy the views and the ambiance of the abandoned historical buildings, the remaining wagon ruts and the feel of a wagon road that carried probably a quarter million emigrants to their futures in California. This area is mostly BLM land so you can also enjoy some hiking, backpacking, camping and mountain biking along the way, if you're up for it.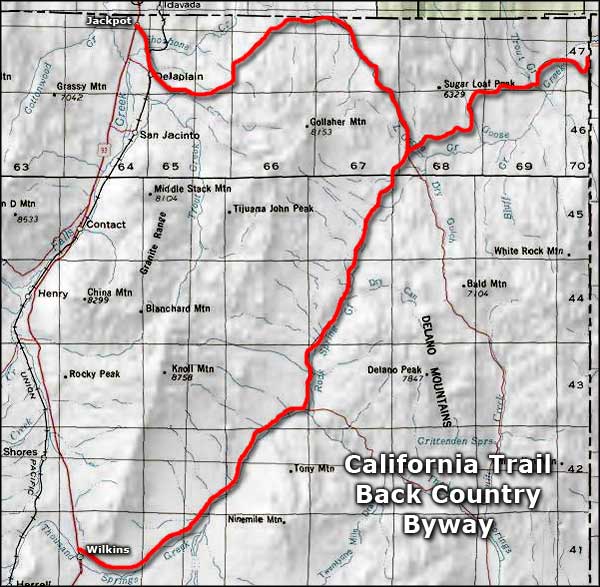 Photos courtesy of the Bureau of Land Management
Map courtesy of National Geographic Topo!