Overmountain Victory National Historic Trail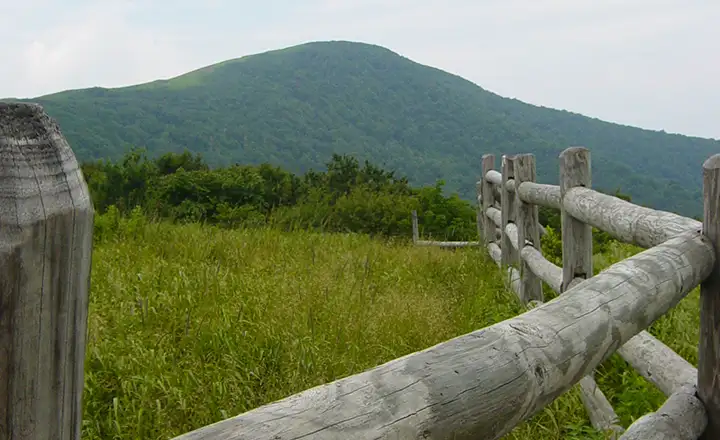 Roan Mountain, high point on the Overmountain Victory National Historic Trail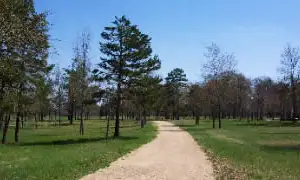 The Overmountain Victory National Historic Trail is a 330-mile route through the mountains and valleys of Virginia, Tennessee, North Carolina and South Carolina. The Trail follows the route of a patriot militia during the Revolutionary War as they tracked down a British force, finally engaging with and defeating them at the battle of Kings Mountain. Along the path of the trail, the patriot militia added about 2,000 members but they slimmed down to only about 900 of their very best troops when they finally got near the British. They had to act quickly and decisively before the British troops were able to gather any supplies or reinforcements. The Overmountain Victory National Historic Trail ends at Kings Mountain National Military Park, site of the patriot victory on October 7, 1780.
Along the route of the Overmountain Victory National Historic Trail you'll find historic sites, wayside exhibits and museums. The route passes through two National Forests, four National Park Service sites, an Army Corps of Engineers Dam and Reservoir and several county and state parks. There's a lot of history and many stories along this route, some of them about other times, too. Part of the Overmountain Victory Trail was in use back in the early days of American colonization when the Cherokee were using the route to move people, supplies and trade goods through the area.
Today's version of the Overmountain Victory Trail begins in Abingdon, Virginia and fords the Watauga River at Sycamore Shoals on its way to Elizabethton, Tennessee. Then it crosses the Doe River near Hampton, Tennessee and again near Roan Mountain. Then the route climbs steeply over the Great Smoky Mountains into North Carolina, finally ending at Kings Mountain, just over the line in South Carolina.
The Overmountain Victory National Historic Trail has been a cooperative effort shared by the National Park Service, National Forest Service, Army Corps of Engineers, local citizen's associations and governments, local historical societies and the four states involved. President Jimmy Carter signed the Act authorizing the development of Overmountain Victory National Historic Trail in 1980, however, only about 60 miles of the trail has been officially developed for public use. Somehow, though, a group of re-enactors gather every year and make a commemorative march over most of the route of the trail.
Overmountain Victory National Historic Trail
Photo of Roan Mountain courtesy of Tom Forbes
Other photo and maps are courtesy of the National Park Service