Chesapeake & Ohio Canal National Historical Park

The Chesapeake & Ohio Canal, back in the day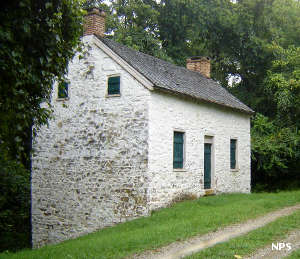 Construction of the Chesapeake & Ohio Canal began in 1828 but wasn't completed until 1850. And even then, the canal was complete only from Georgetown to Cumberland, Maryland and not to the original goal of Pittsburgh, Pennsylvania. However, the canal did make it possible (and economically feasible) to float coal, lumber and agricultural products to market in the Potomac River Corridor for almost 100 years (1831 to 1924).
When first completed, the canal was 184.5 miles long. Today's park preserves all 184.5 miles of the original canal but there is water in less than 25% of that.
Entry fees are collected only at the Great Falls Entrance Station. The National Park Service operates six visitor centers at different locations along the route of the canal. The Great Falls Tavern and Cumberland Visitor Centers are open year round but the others are only open weekends or during the summer season. The park itself is open year-round except closed on Thanksgiving, Christmas and New Year's Days.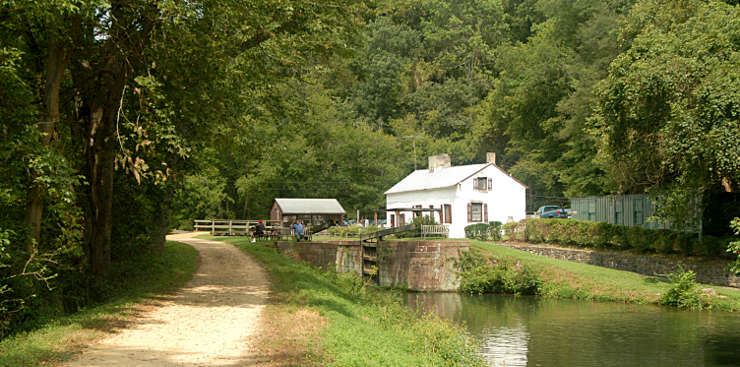 Swain's Lock
Chesapeake & Ohio Canal National Historical Park

Photos and map courtesy of the National Park Service