Chesapeake Bay Gateway and Watertrails Network

A view of Chesapeake Bay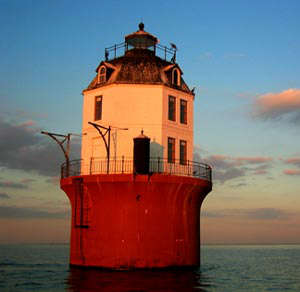 Baltimore Light
The Chesapeake Bay Gateway and Watertrails Network is a system of more than 170 sites in the Chesapeake Bay region that tell the story of the natural and cultural heritage of the region.
More than 150 major rivers and thousands of streams flow into Chesapeake Bay on their way to the sea. The Bay itself is more than 180 miles long.
Among the more significant sites in the area are the Captain John Smith Chesapeake National Historic Trail and the Star-Spangled Banner National Historic Trail, simply because they tie together so many of the other sites in the area.
Included in the Network are sites in New York, Pennsylvania, Virginia, West Virginia, District of Columbia, Maryland and Delaware.
Chesapeake Bay Gateway and Watertrails Network
410 Severn Avenue

Suite 314,

Annapolis

,

MD

21403
410-260-2470

Photos courtesy of the National Park Service