Aroostook National Wildlife Refuge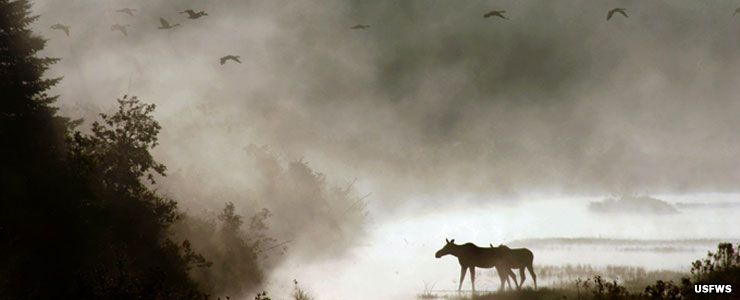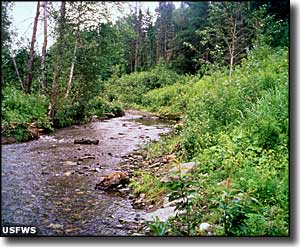 In 1998, 4,700 acres of the former Loring Air Force Base in Limestone, Maine were transferred into the hands of the US Fish & Wildlife Service. In the heart of a countryside dominated by plowed fields growing broccoli and potatoes, this land became the core of Aroostook National Wildlife Refuge. Staff here also has the job of managing another 2,400 acres of wetland conservation easements in north Maine. Today, the Refuge itself has a surface area of 5,252 acres.
The primary emphasis for staff at Aroostook NWR is forest and grassland management now that the aggressive habitat restoration program is essentially complete. As this was a Strategic Air Command base for more than 40 years, there were lots of buildings to come down, railroad tracks and fencing to pull, etc. A lot of dirt to move. A lot of effort also went into the restoration of a 2.1-mile stream across the property. Today, the refuge has been restored to much of its former glory as an ecologically diverse landscape.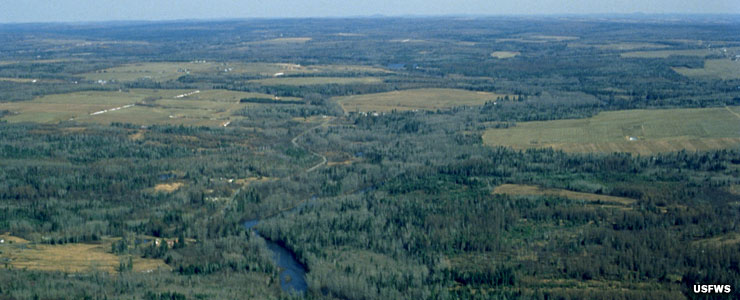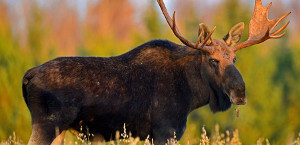 Visitors to the refuge might see moose, white-tailed deer, lynx, mink, beaver, otter, coyote and ermine. Depending on the season, birders might see upland sandpipers and various species of neo-tropical birds. They'll virtually always see ruffed grouse, American woodcock, waterfowl, bald eagle, chickadees, northern goshawk, black-backed woodpeckers and various species of boreal birds.
To get there: follow Interstate 95 to exit 62 in Houlton, Maine (almost the end of the road). Turn left and go north on US Highway 1 to Caribou. In Caribou, turn right and go east to Limestone on Highway 89. Continue through Limestone to Loring Commerce Road, then turn left and go 2 miles. Cross the railroad tracks, turn right at the fork. The Visitor Contact Station and refuge office are on the right.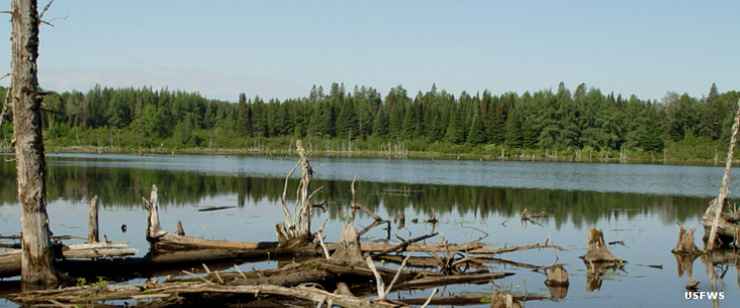 Aroostook National Wildlife Refuge
Aroostook National Wildlife Refuge

Photos courtesy of the US Fish & Wildlife Service