Nicodemus National Historic Site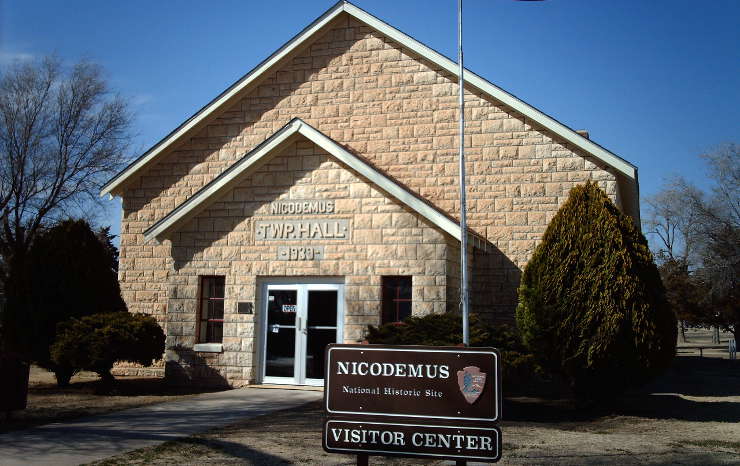 Nicodemus National Historic Site Visitor Center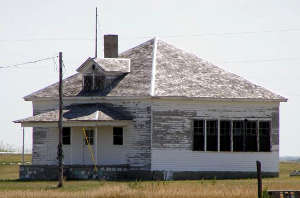 Nicodemus Township Schoolhouse
Nicodemus National Historic Site is a 161-acre property that preserves and protects some of the significant buildings of what is the oldest and only remaining town west of the Mississippi River established by African-Americans during the Reconstruction Period following the Civil War. What is preserved on the property are five buildings: the African Methodist Episcopal Church, the First Baptist Church, Township Hall, St. Francis Hotel and the Nicodemus School District #1 Schoolhouse.
Six black men and a white land developer formed the Nicodemus Town Company in 1877 and began visiting different churches in Kentucky promoting the venture as a place where African-Americans could establish a black self-government. The town prospered at first, growing to a total population around 700 with a bank, livery, ice cream parlor, a couple general stores and several small hotels before the railroad built along a right-of-way significantly further south. Without a railroad siding close by, the settlement stopped growing and the population began to dwindle as folks moved closer to the rail line and settled at Bogue.
Today there are still African-Americans living in Nicodemus and the surrounding area but the population is well down from the height it reached in the mid-1880's. The National park service has a temporary Visitor Center located in Nicodemus Township Hall. The visitor center is open Mondays through Saturdays year-round, from 9 am to 4:30 pm except for Federal holidays. There are no entry fees charged.
Nicodemus National Historic Site is one of the National Park Service sites recognized by the African-American Experience Fund for its exposition and celebration of African-American history and culture.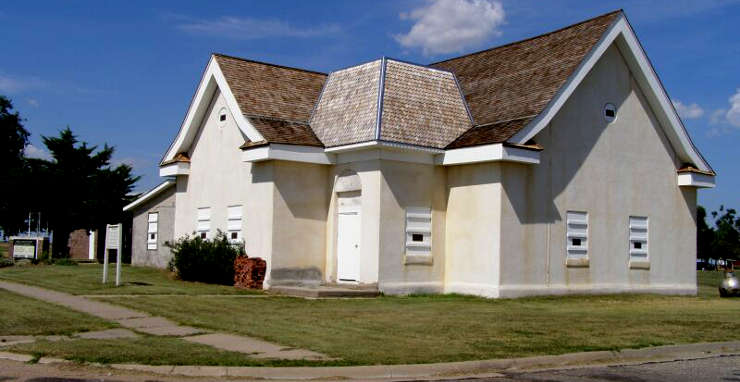 Nicodemus First Baptist Church
Nicodemus National Historic Site
510 B1 Washington Avenue

,

Nicodemus

,

KS

67625-3015
785-839-4233