Hells Canyon Scenic Byway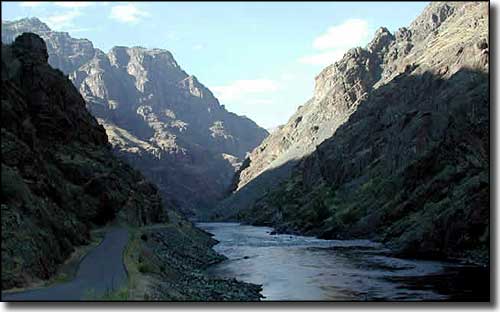 Hells Canyon Scenic Byway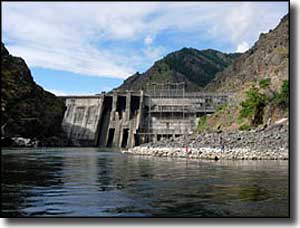 The Hells Canyon Scenic Byway is a 22-mile drive along the Idaho side of the Snake River between Copperfield and Hells Canyon Dam. This route is right down in the canyon, right along the river. This is a drive at the bottom of foreboding black and green basalt cliffs beside a river known for its boating possibilities.
Near Hells Canyon Dam is the Hells Canyon Visitor Center, open during the summer months and offering exhibits commemorating the river, the canyon, the dam and the Native American people who frequented this area for thousands of years before the Anglo-Americans arrived.
Along the route are several areas where you'll find pictographs and petroglyphs, rock art that is evidence of the thousands of years of previous Native American use of the canyon. One thing to be careful of: don't strain your neck looking for the top of the canyon.
For the more adventurous, there are commercial outfitters in the area who offer everything from one-day to six-day float, boat and whitewater trips on the river. Downstream from Hells Canyon Dam is Hells Canyon Wilderness...
Photos courtesy of Idaho DOT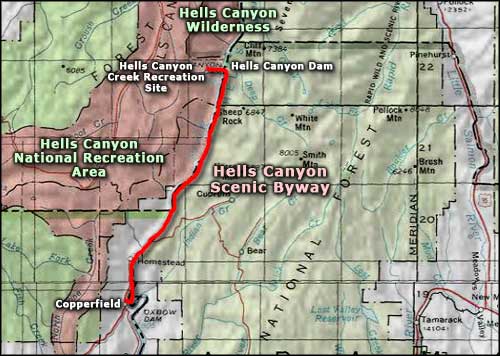 Map courtesy of National Geographic Topo!