Crystal Lake Wilderness Study Area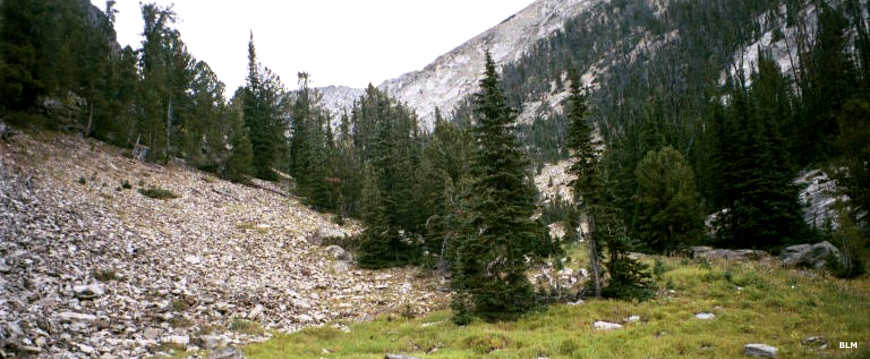 Crystal Lake Wilderness Study Area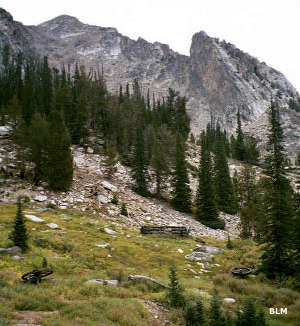 The 9,027-acre Crystal Lake Wilderness Study Area is located about ten miles northeast of St. Maries, Idaho. Crystal Lake itself is a 5-acre glacial cirque lake that is the source of Latour Creek. The creek flows up to 3,000 feet below the sharp peaks in this area, and the peaks are essentially bare rock rising directly up from large talus fields. The lower reaches of Crystal Lake Wilderness Study Area are covered with a thick mixed coniferous stand of trees. The density of the coverage drops off as the elevation increases until you reach the lower areas of talus. The basin immediately below Crystal Lake was burned some time ago and is now covered with a very dense brush cover.
Apparently the designation of Crystal Lake WSA as a "Wilderness Study Area" doesn't sit well with some folks. As part of the American Reinvestment and Recovery Act, the Bureau of Land Management sent a crew to Crystal Lake to deal with problems caused by folks using ATVs in specifically unauthorized places, illegally cutting timber and widening trails. The property was first proposed for wilderness designation in 1992 but Congress hadn't taken any action yet. Until Congress decides one way or another, the BLM is required to maintain the property in an essentially "wilderness" state and so-designated areas are limited to foot and horseback travel only. However, the official BLM map shown below says motorcycles and snowmobiles are allowed to use certain designated routes in the wilderness study area (with certain restrictions). The Crystal Lake Trail seems to be the primary marked trail on the property and the majority of the route is along the crest of a long, narrow ridge with series of steep switchbacks at both ends.
In cooperation with the adjacent private landowner, money from the American Reinvestment and Recovery Act was used to construct obstacles along the trail to prevent ATV access to the property. However, the status of the property as wilderness-or-not seems to be still up in the air.
Crystal Lake Wilderness Study Area
Bureau of Land Management

- Coeur d'Alene Field Office
Latitude:

47.435699°N

Longitude:

116.360001°W
Photos and maps courtesy of the Bureau of Land Management