Historic Lewes Byway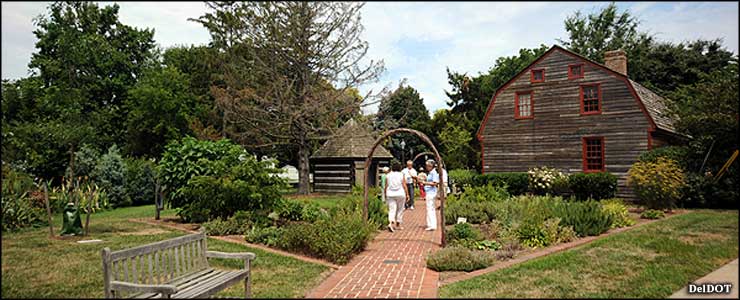 In the Kings Highway Historic District
Historic Lewes Byway, Gateway to the Bayshore, runs through an almost 400-year history of the First Town in the First State in the United States. One terminus of the Lewes Byway is at the ferry terminal of the Cape May-Lewes Ferry, another at Cape Henlopen State Park. In between are commemorative sites like the "Gateways from the Land" and "Gateways from the Sea." The official route is about 12 miles long but a real exploration of everything along the way will take at least one good day.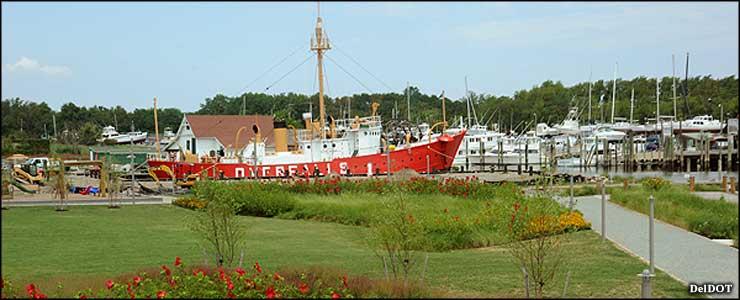 The Overalls Lightship at the dock
Lewes was founded in a protected harbor and was first known as "Old Pilot Town." At the mouth of Delaware Bay, Lewes was linked to the economic center of New Sweden at Wilmington by the Kings Highway. A good harbor and a couple lighthouses made Lewes a perfect spot for rescuing passengers and crews of foundering ships, for defending Delaware Bay and Estuary and for developing a major shipping channel.
Today, downtown Lewes is a National Historic District with quaint shops and restaurants. Nearby Cape Henlopen State Park is a 7,000-acre property sporting the "Great Dune," a constantly moving sand dune that rises up to 80' above sea level. The area is famous for its "walking dunes" that slowly move through the pine forests as the wind blows.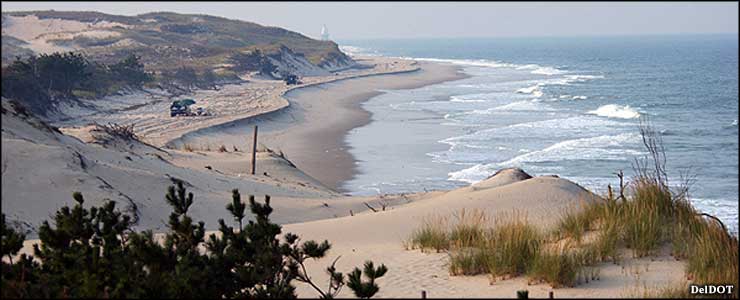 At Cape Henlopen State Park
Also close by is the five-square-mile Great Marsh and the Gordon's Pond Wildlife Area, both excellent sites for those who love watching birds. As Lewes is in the middle of the Atlantic Flyway and Delaware Bay is the second largest stopover point along that route, between 300,000 and 1,000,000 waterfowl, wading and shorebirds can be seen passing through in the spring and fall migration seasons.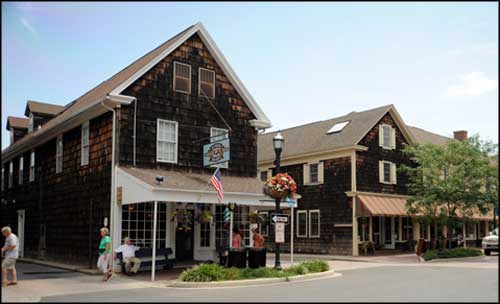 In the Lewes Historic District

Photos courtesy of the Delaware Department of Transportation