Pahrump Valley Wilderness

Pahrump Valley Wilderness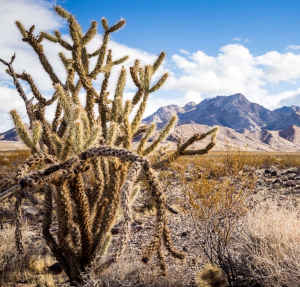 Pahrump Valley
The Pahrump Valley Wilderness is a 73,726-acre property in southern California that sees extremely little human visitation. The northeast boundary of the property is the California-Nevada state line. The wilderness area contains part of Pahrump Valley in its northern section, part of the California Valley in the west and part of the Mesquite Valley in the southeast. To the south is the northern Kingston Range. Most drainages in the Pahrump Valley Wilderness area flow down from the Kingston Range.
Elevations range from about 2,720' on the valley floor to about 4,569' on a mountain summit. The landscape in the mountains is rugged with deep, winding canyons but most of the wilderness area is sand and gravel bajadas (alluvial fans). Desert shrubs, yuccas and barrel cactus abound. Wild burros are in the area and they are protected. There are also desert bighorn sheep, golden eagles and desert tortoise.
The wilderness is very water-challenged. There is an old 4WD trail that runs from the southwest to the northeast across the wilderness and it doesn't see a drop of water the whole way. Most folks access the wilderness via the Excelsior Mine Road from the Cima Road exit on I-15.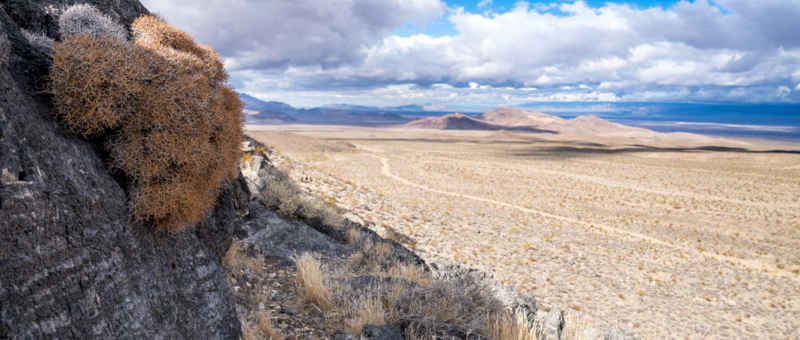 An old jeep trail in the valley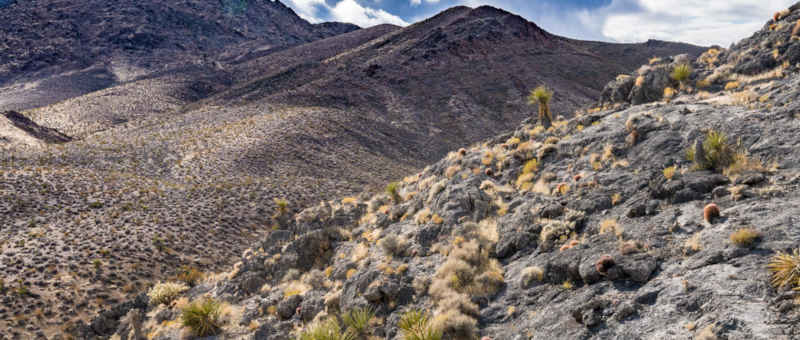 Scrub in the higher elevations
Pahrump Valley Wilderness
Bureau of Land Management